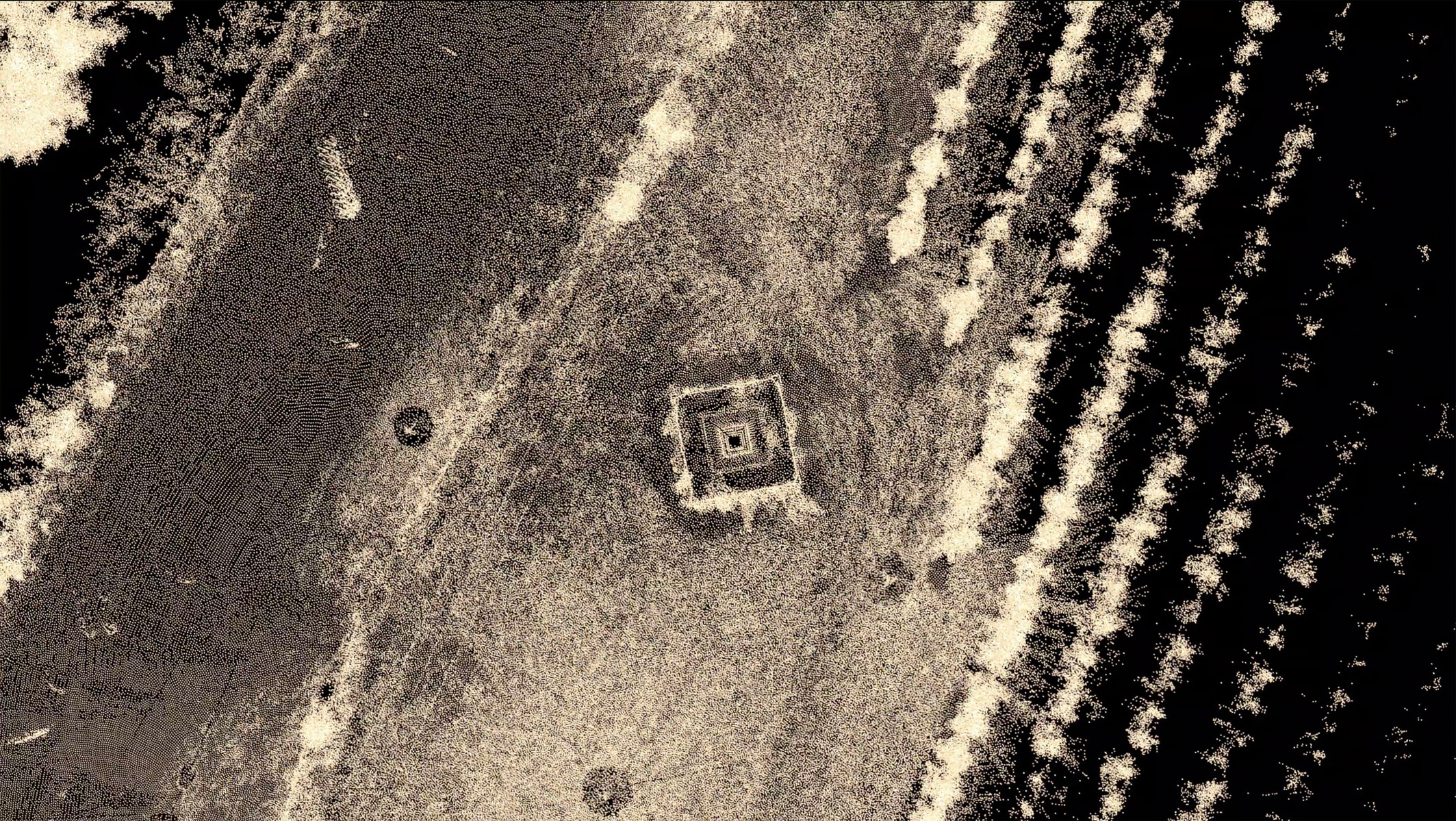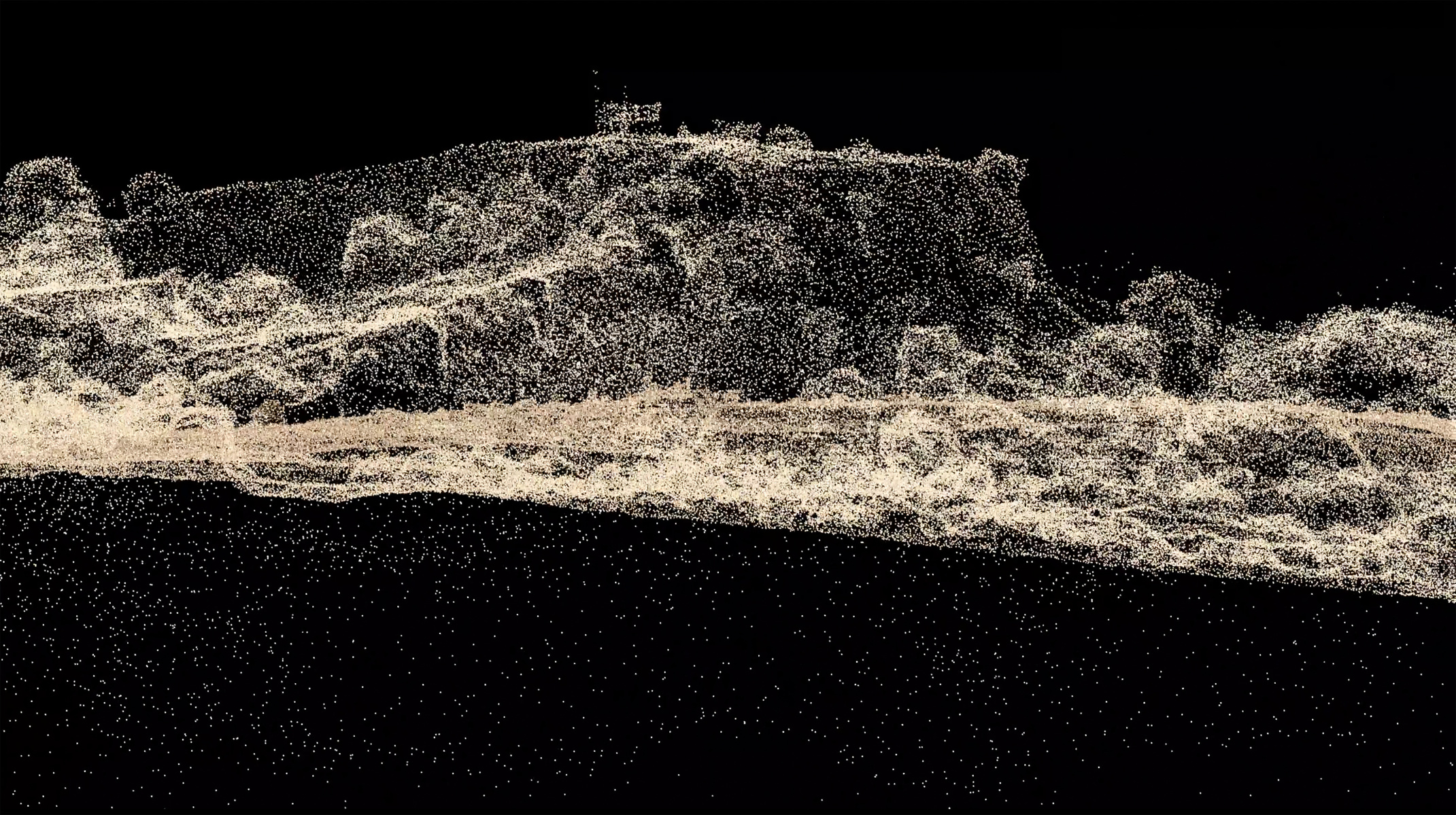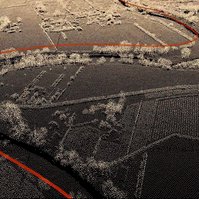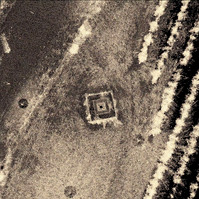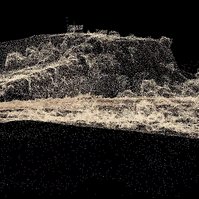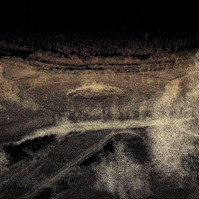 Russ Flatt's video installation Te ahua, te wa, te atea (2022), gives us a hawk eye view of significant sites in Te Matau a Māui.
Otatara Pā, Te Awarua o Porirua, Pākowhai, Roto a Tara and Ōmārunui are wāhi tapu and therefore extremely important for iwi who lived there. Each is also a place, from where whānau
have been brutally alienated through Pākeha settlement.
The camera takes us over these land areas, as if we are scanning like the kāhu or hawk. At times, the landform appears as a terrestrial veil, suspended in deep potent space that calls back in time to the first dawn light - te whaiao. Other times bridges, cars, or toppled monuments populate the landscape and we seem located in the now. Then as the camera pulls away, ancient design forms of the tuku tuku or taniko are revealed in structures built into the land. In this timeline, past and future are neither distinct nor linear. Here all histories seem spiralled into the present.