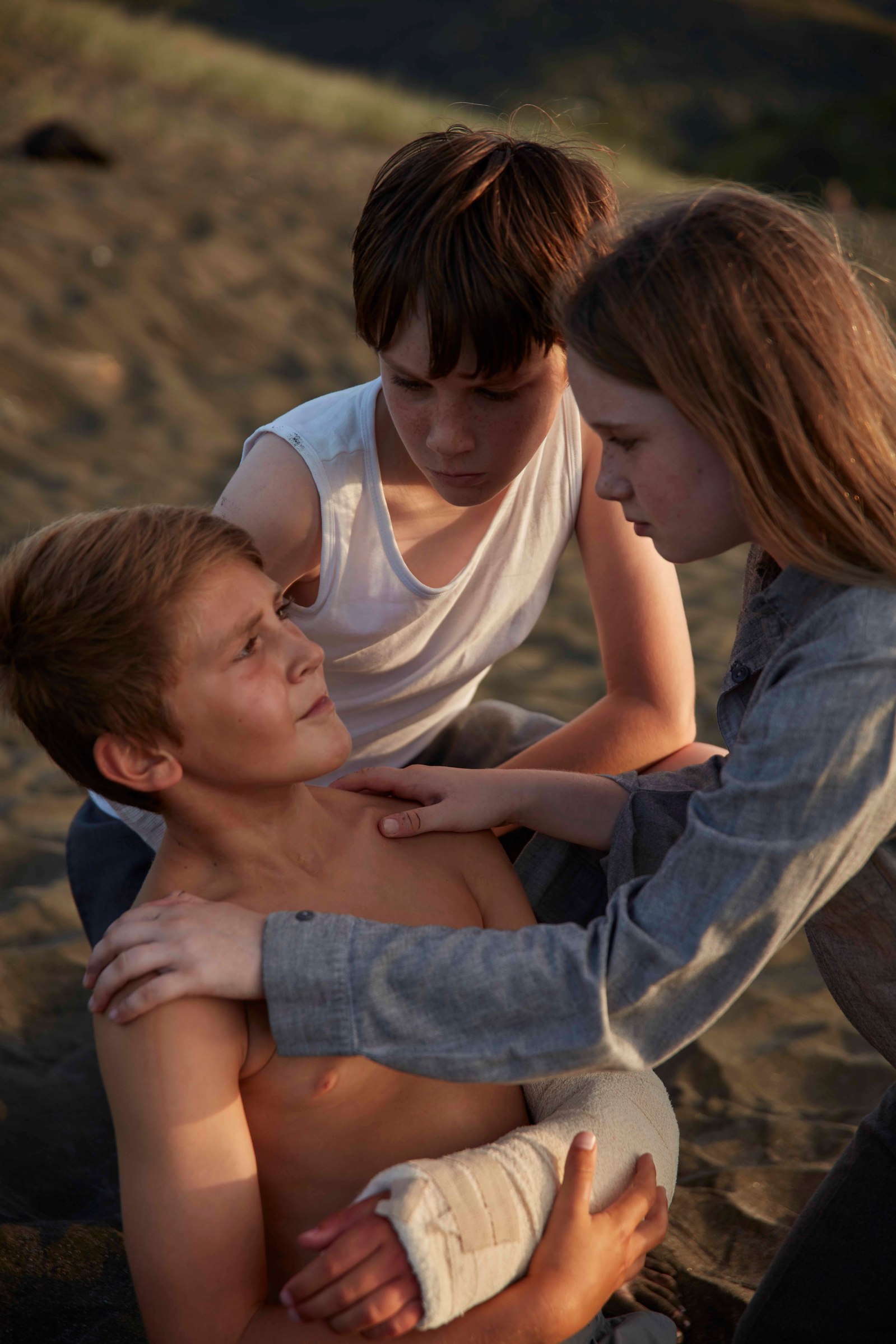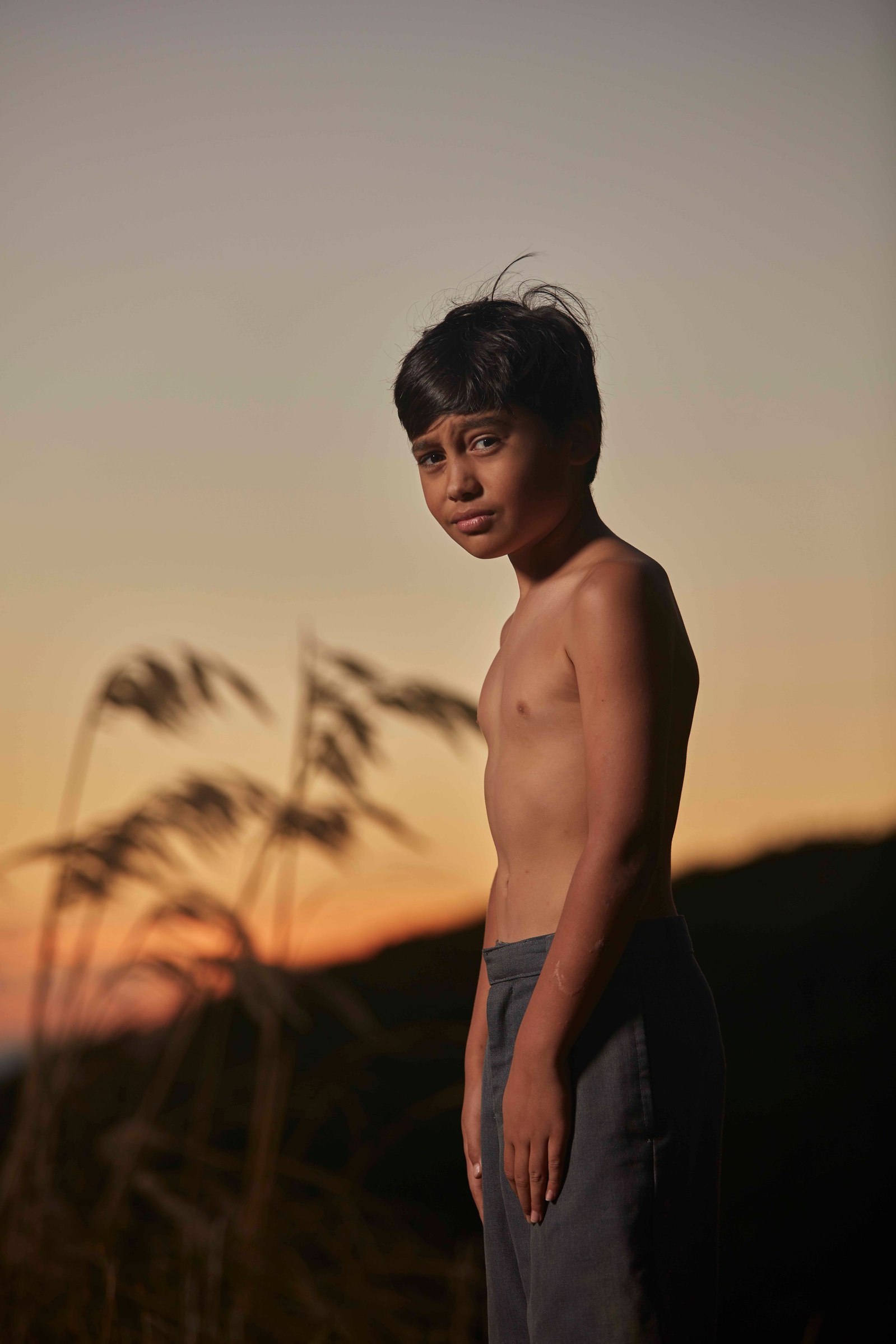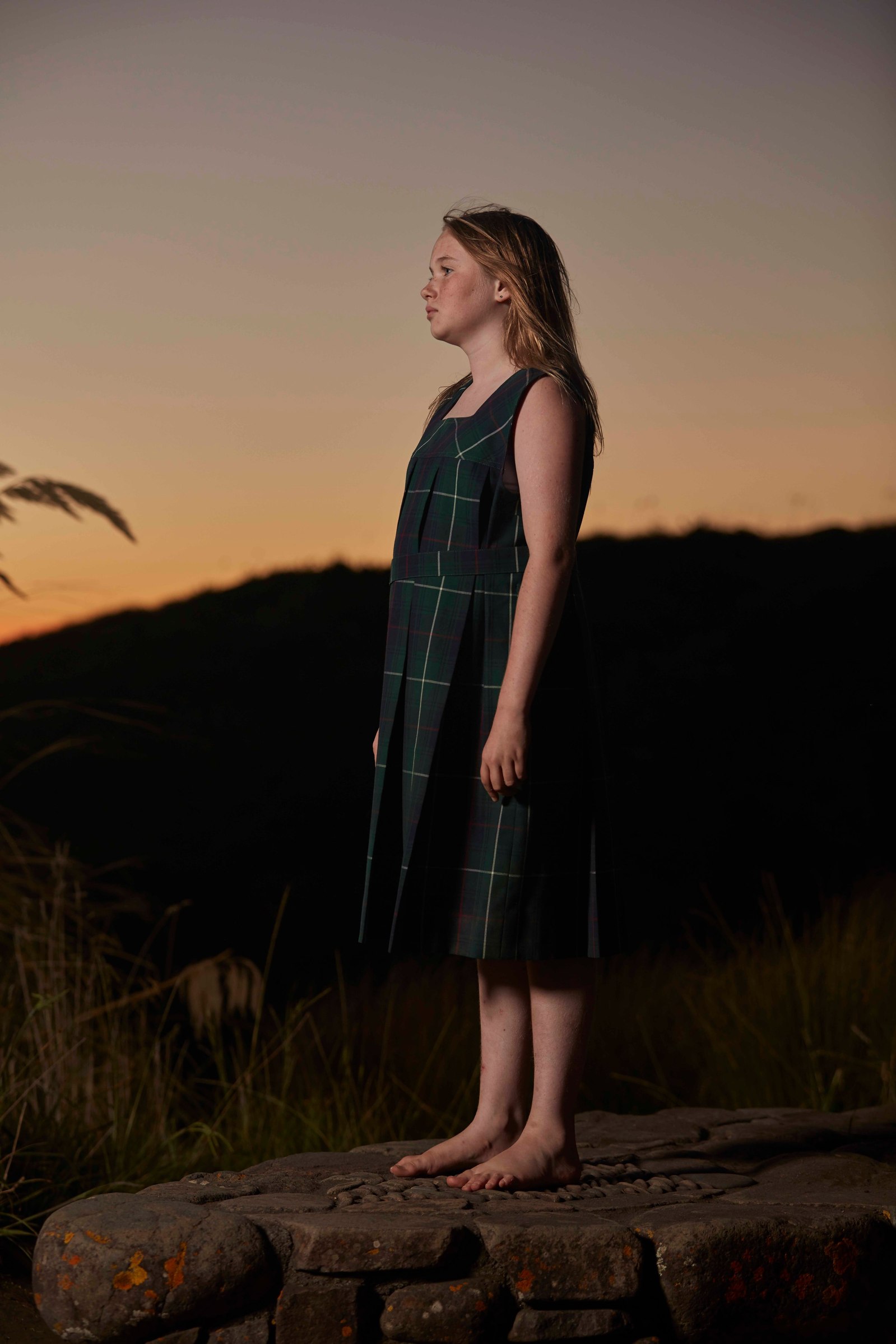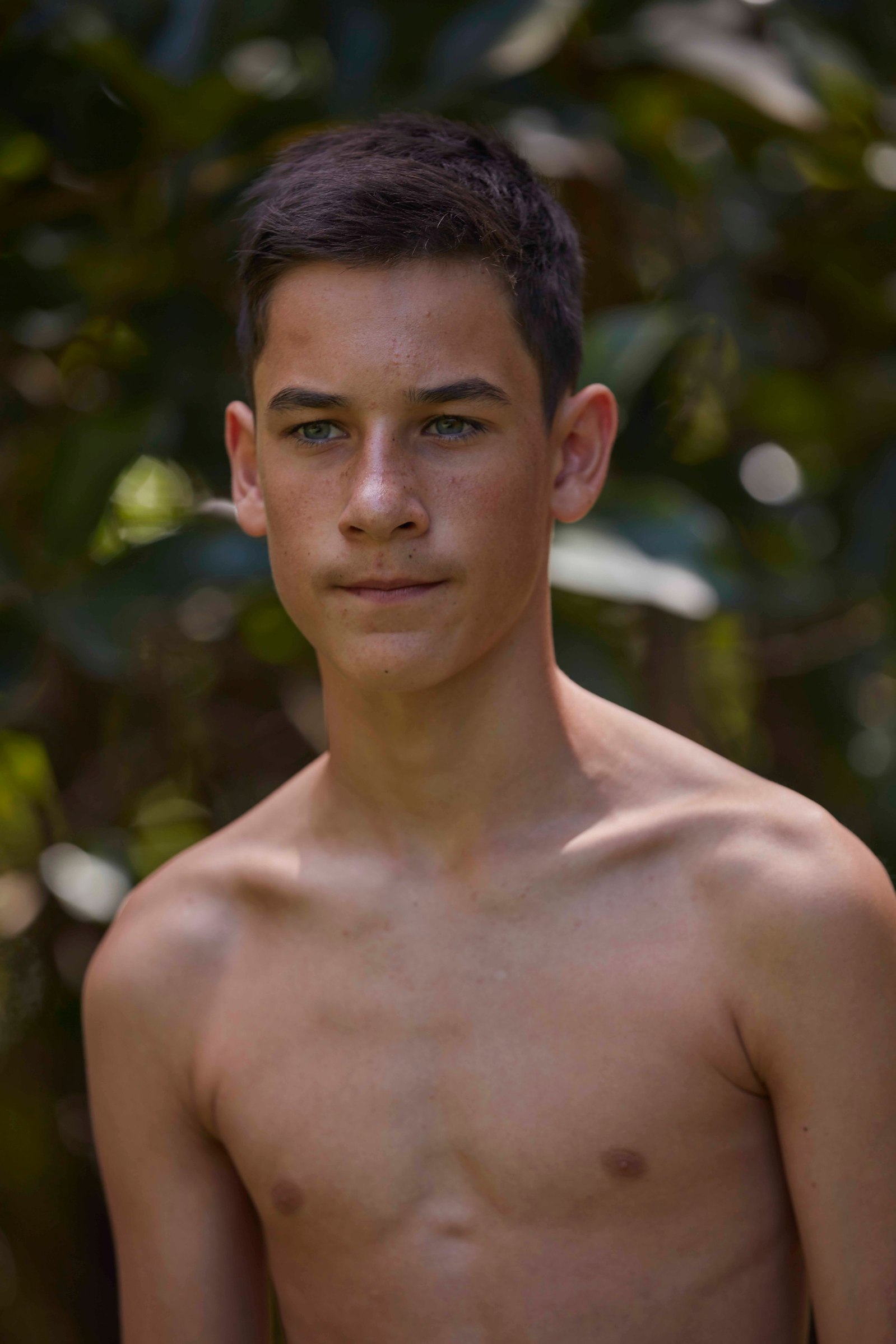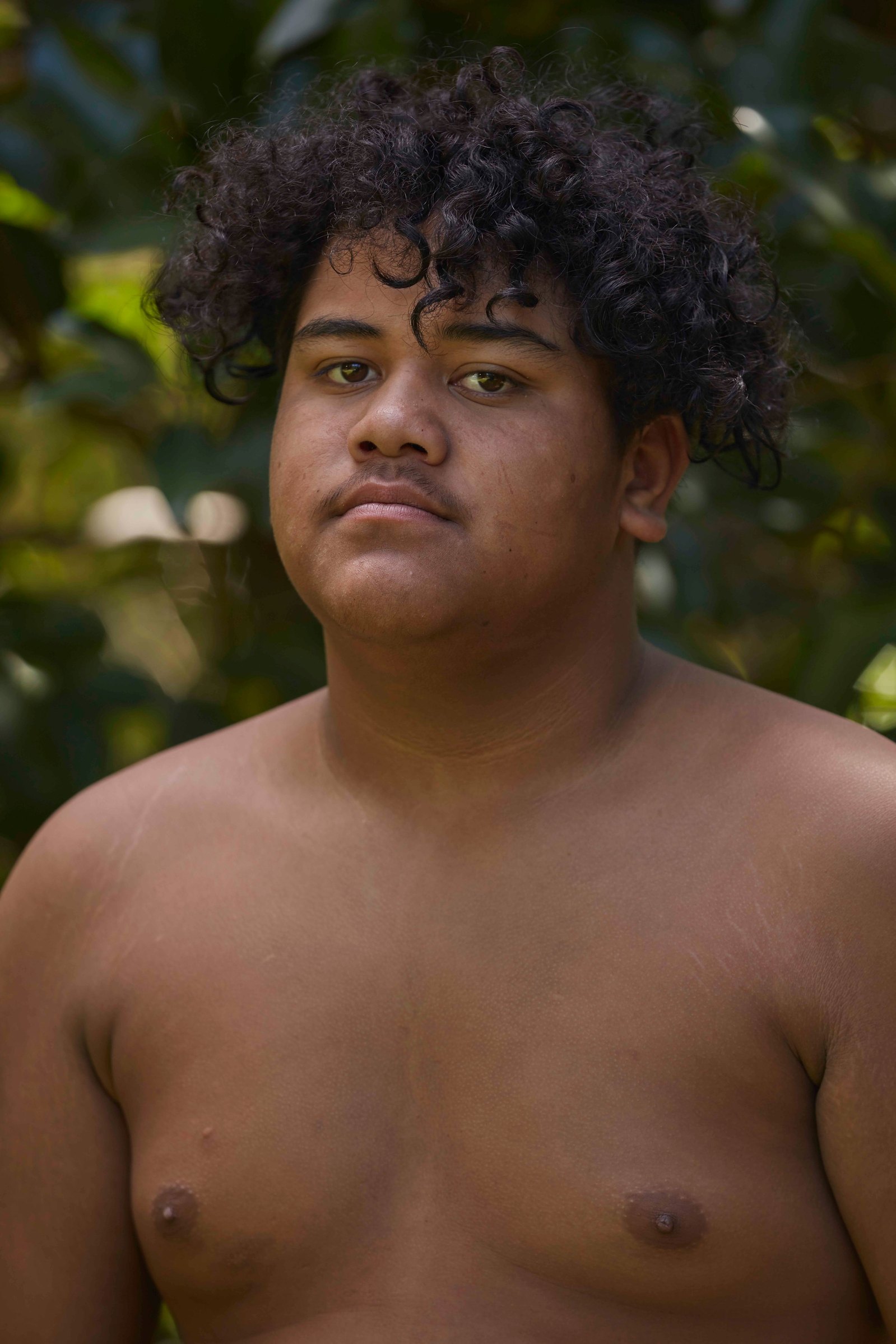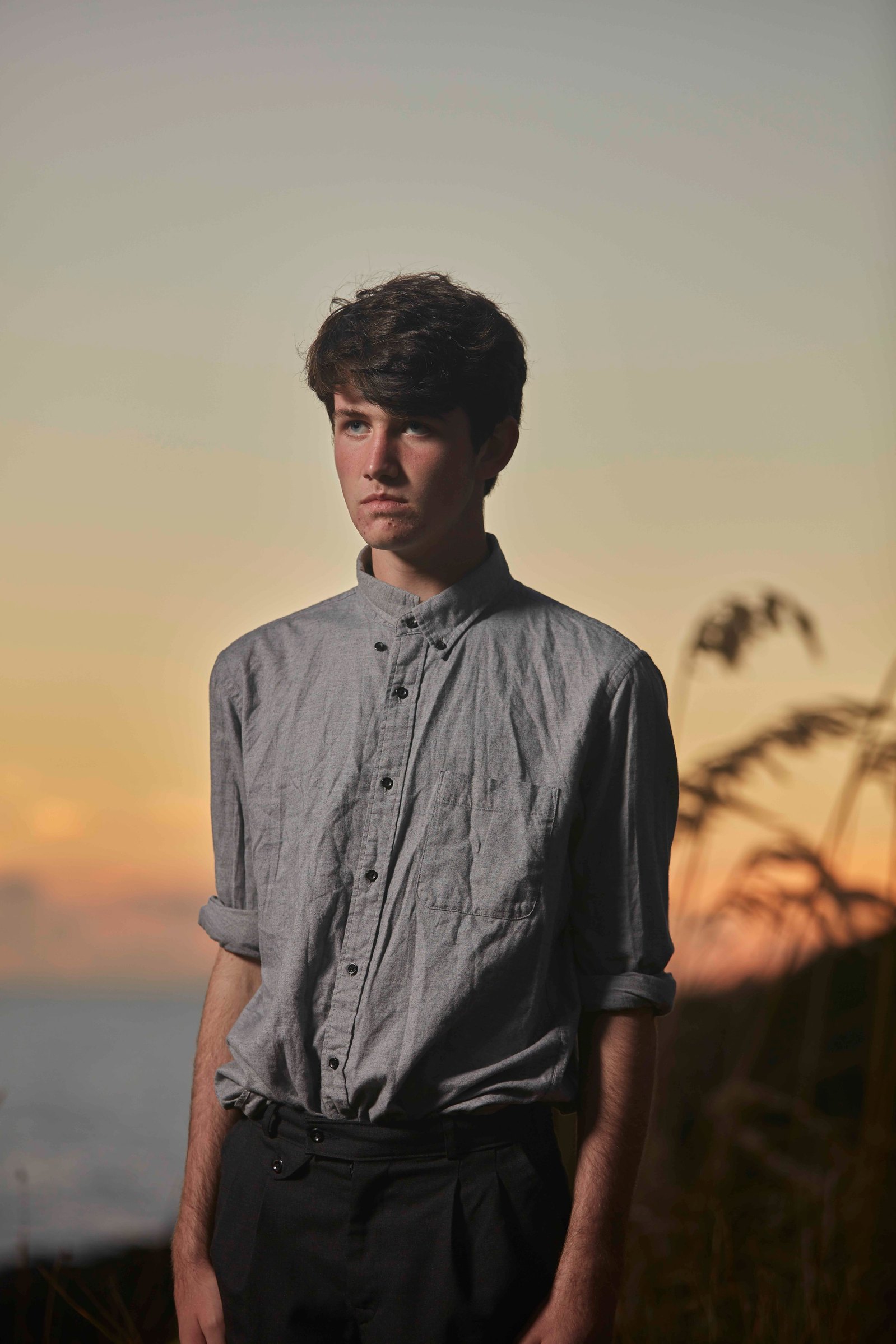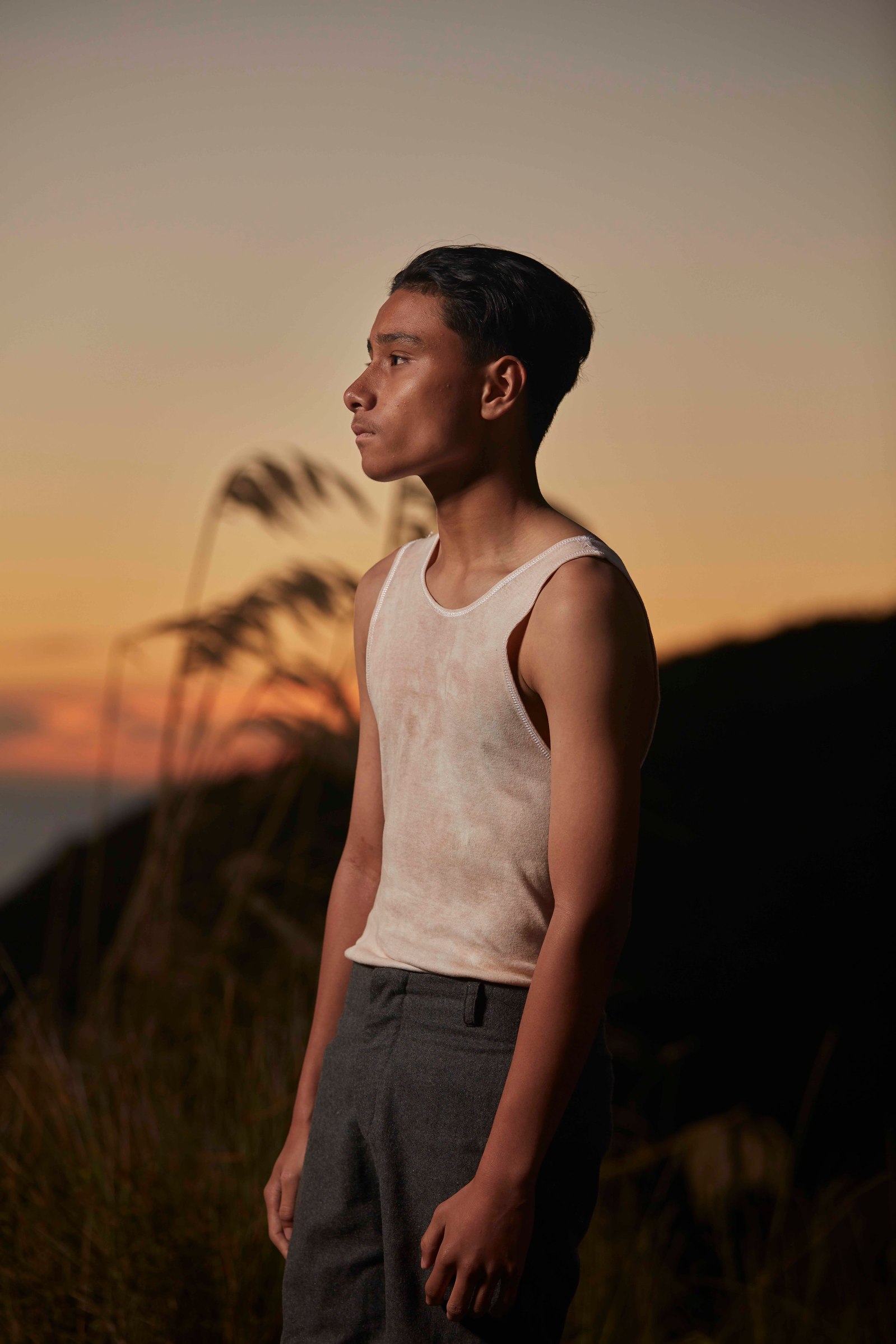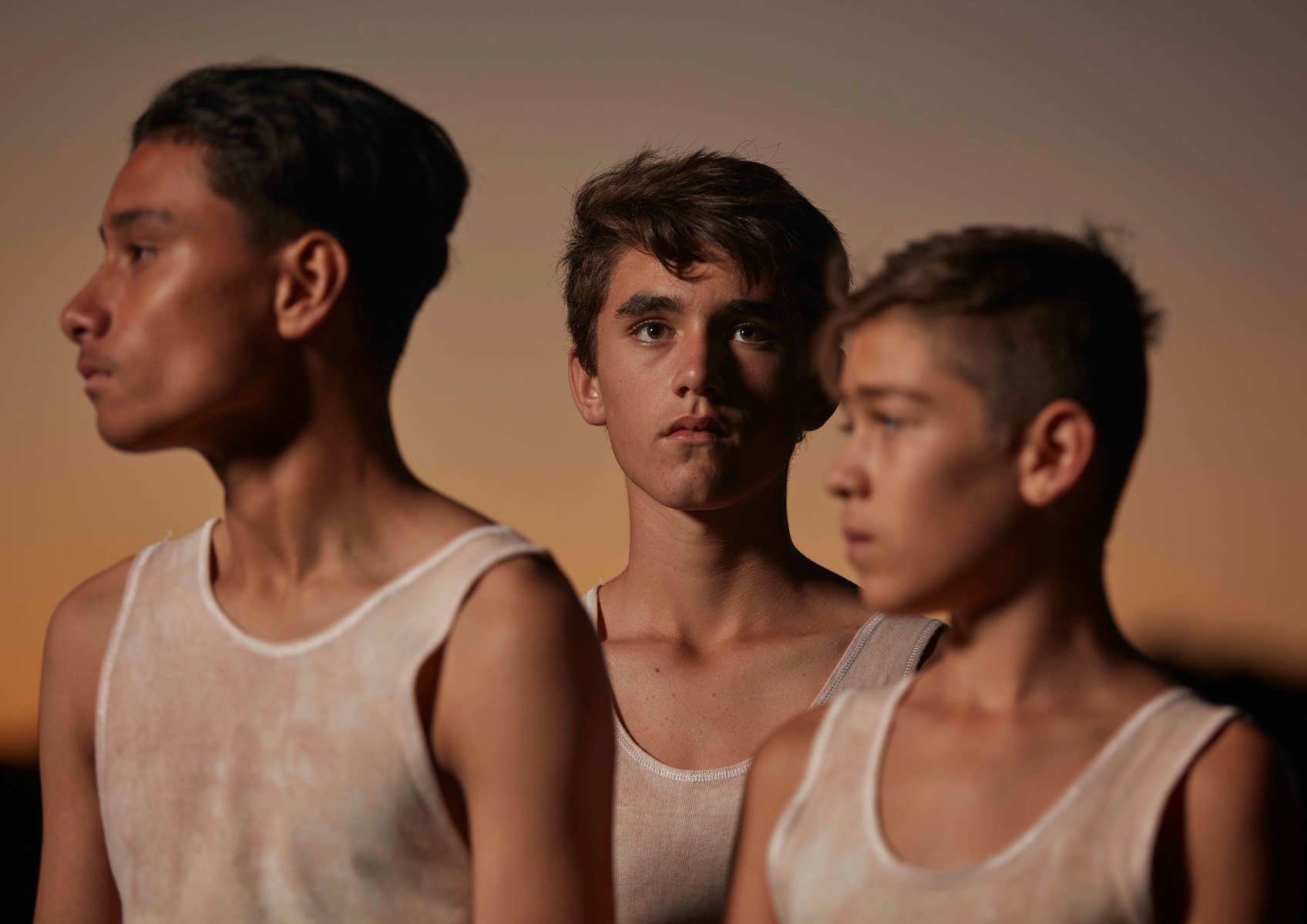 Teen spirit – Linda Tyler
Staging the evanescent moment of adolescence in evocative settings, Russ Flatt manages to craft his own local vernacular. His assembly of dreamy young people group and fissure in changing combinations, suggesting that the landscape is a transformative force. The images unlock shared experiences of uncertainty which can claim universal relevance.
Concerned with identity formation and individuation, Flatt's means of animating the process is to represent youth in action. Conventions of portraiture are eclipsed by the demands of performance for the young people in this series as they play out odd little dramas of inclusion and exclusion. We are left none-the-wiser about who these teenagers are.
He treats his subject with care and subtlety, avoiding well-worn clichés: the sole girl in the gang is pictured standing barefoot atop a stone plinth at sunset, but she is no runaway. Dressed in a tartan gym slip she gazes solemnly ahead as if contemplating a distant future. Trooping away from the camera across a concrete girder and clad only in identical baggy shorts, the line of youths invite contemplation of their uniformity as if in military formation. These are not lost boys - they will soon enough be men able to handle guns.
Exploring the possibilities inherent in this period in life, Flatt's work is a reminder of a time during which emotions are close to the surface: vulnerability and fortitude play out across the faces, with the child with the bandaged arm held by another two in a tableau of timidity and torment.
Not all the expressions are so easy to read. As these youths test out roles and rituals, we are shown images under construction, identities being created and personalities defined.
The resulting photographs are mysterious and poetic, locating a fine line between naturalism and stylisation, truth and fiction, memory and invention.