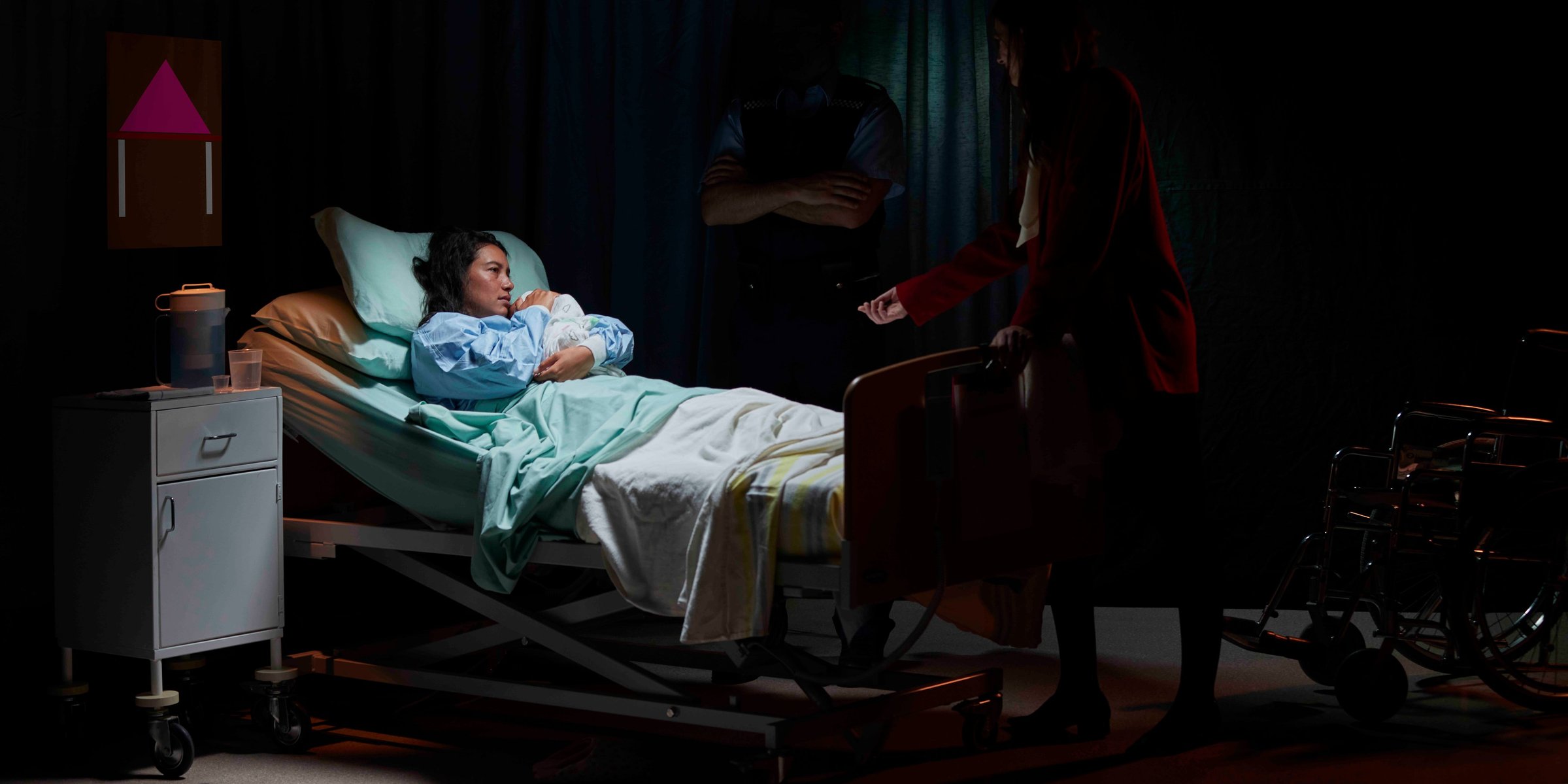 A Very Different World brings to light the changed realities and unprecedented difficulties of the COVID-19 pandemic. The artists share their experiences of the past year in works that focus on hope and wellbeing – reflecting the second chance this gruelling time offered to practise reverence for life and to connect as a human family. The newly commissioned works show that the artists are engaging in an altered world, working out new cultural and philosophical standpoints. This kaupapa is their occasion to express love, care and concern for mental and emotional conditions that appear dire yet can be instructive. A Very Different World also contributes to heart-led creativity that links to a whakapapa of continuous art practice in Aotearoa New Zealand, Tonga, Hawai'i and Canada.
Lately, I have been thinking about the human family, which stretches across the globe.
In 2020 the term 'humanity', applied to the global family, gathered new meaning due to the COVID-19 pandemic. Today, we face the enormity of humankind with the knowledge that our existence is fragile. So far in the human family, we share an unbroken whakapapa of life, reproduction and death. But this is precarious – all life is a remarkable gift.
In 1969 Neil Armstrong landed on the moon. Images were beamed back to Earth with his famous words, 'That's one small step for man, one giant leap for mankind.' And it was! When space expeditions send images back to Earth, the planet's most significant feature – blue water covering our world – conveys humanity's position as infinitely small.
In the dance of being human, it was understood by some ancient cultures that blue was the colour of love. Each day we are comforted or moved in some way by seeing the blue sky, the blue ocean. Blue has a reassuring effect because it is as expansive as the human heart's capacity to love and feel gratitude for all life.
In this way, A Very Different World is a testament to the power of love and hope. Aroha for a beloved, for whānau, the community, our oceans, land and sky. Through this kaupapa the artists champion the concept that aroha is Aotearoa New Zealand's greatest cultural possession. We are more than the sum of our race, sexuality, gender and heritage. Love is vital and helps us through controversies, changed realities and times of uncertainty like the COVID-19 pandemic.
In the open spaces of divergent cultures and creative practice, what are the markers that point to human life's fundamentals such as love, kindness, regard and respect? Common in exhibition-making is a focus on the evolution of an individual artist or on new art personalities. There is a common habit of comparing ʻrealities' of the natural world with the artificial, the fake and the real, the moral and immoral, organic and processed. Patterns like this lead to exclusion and separation, creating repressed perspectives on being human.
The 18 artists in A Very Different World represent the divergence and convergence of some of life's fundamentals, found within the artistic human family at this moment and in this place. We are humbled by a virus that threatens human life. We are also optimistic about our human capacity to hold reverence for love and for life. This exhibition gives pause for gratitude.
About Ngahiraka Mason
Ngahiraka Mason (Tūhoe, Te Arawa, Ngāti Pango) is an independent curator, critic, and visual historian with research and curatorial interests in the material culture and histories of Polynesian peoples and community relationships with museums and collections. Mason is the former Indigenous Curator, Māori Art at Auckland Art Gallery Toi o Tāmaki, Aotearoa New Zealand. Her exhibitions and publications focus on historical, modern, and contemporary art. Recent projects include Wananga|Wanana (2019) at Bishop Museum, Honolulu; Honolulu Biennial: Middle of Now/Here, the inaugural Honolulu Biennial (2017) and the international touring exhibition Gottfried Lindauer's New Zealand (2014–16). She has published in American Quarterly (2020), and presented at the International Committee for Museums and Collections of Modern Art (CIMAM) conference (2019) and at NIRIN, the 22nd Biennale of Sydney (2020). Mason is a founding trustee of the Wairau Māori Art Gallery Charitable Trust, Whangārei, and a former trustee on the Te Māori Manaaki Taonga Trust. Mason lives and works in Honolulu, Hawai'i.