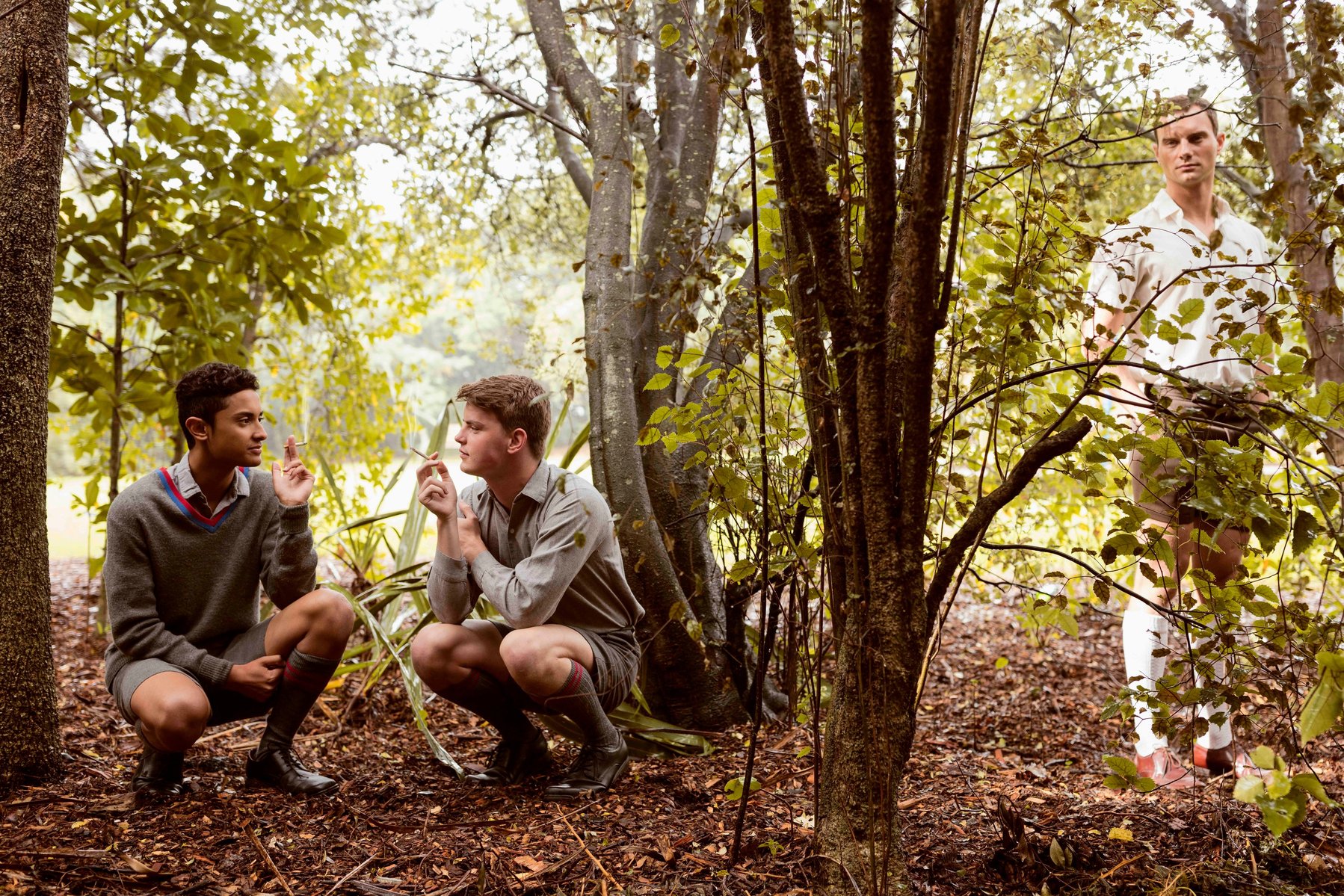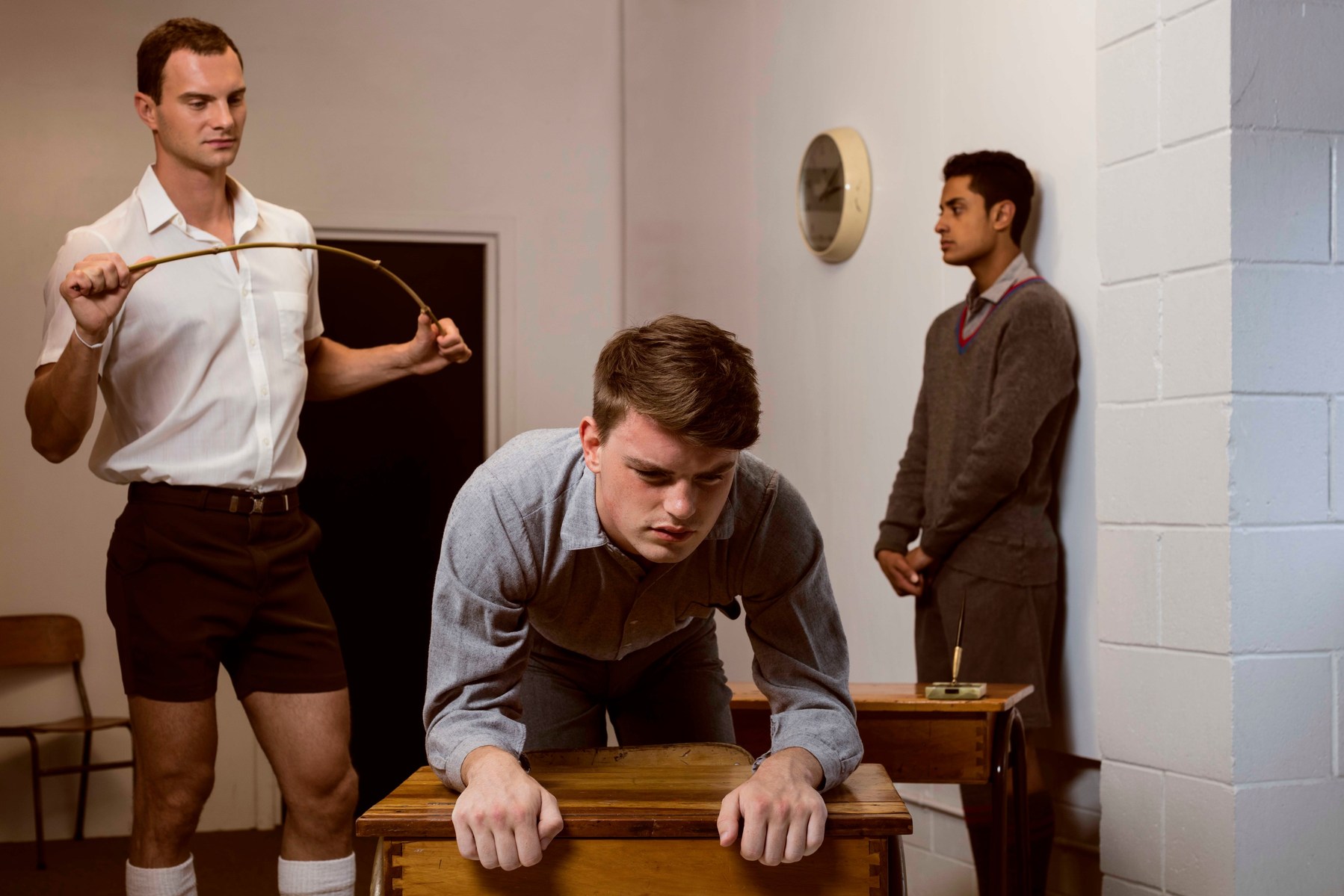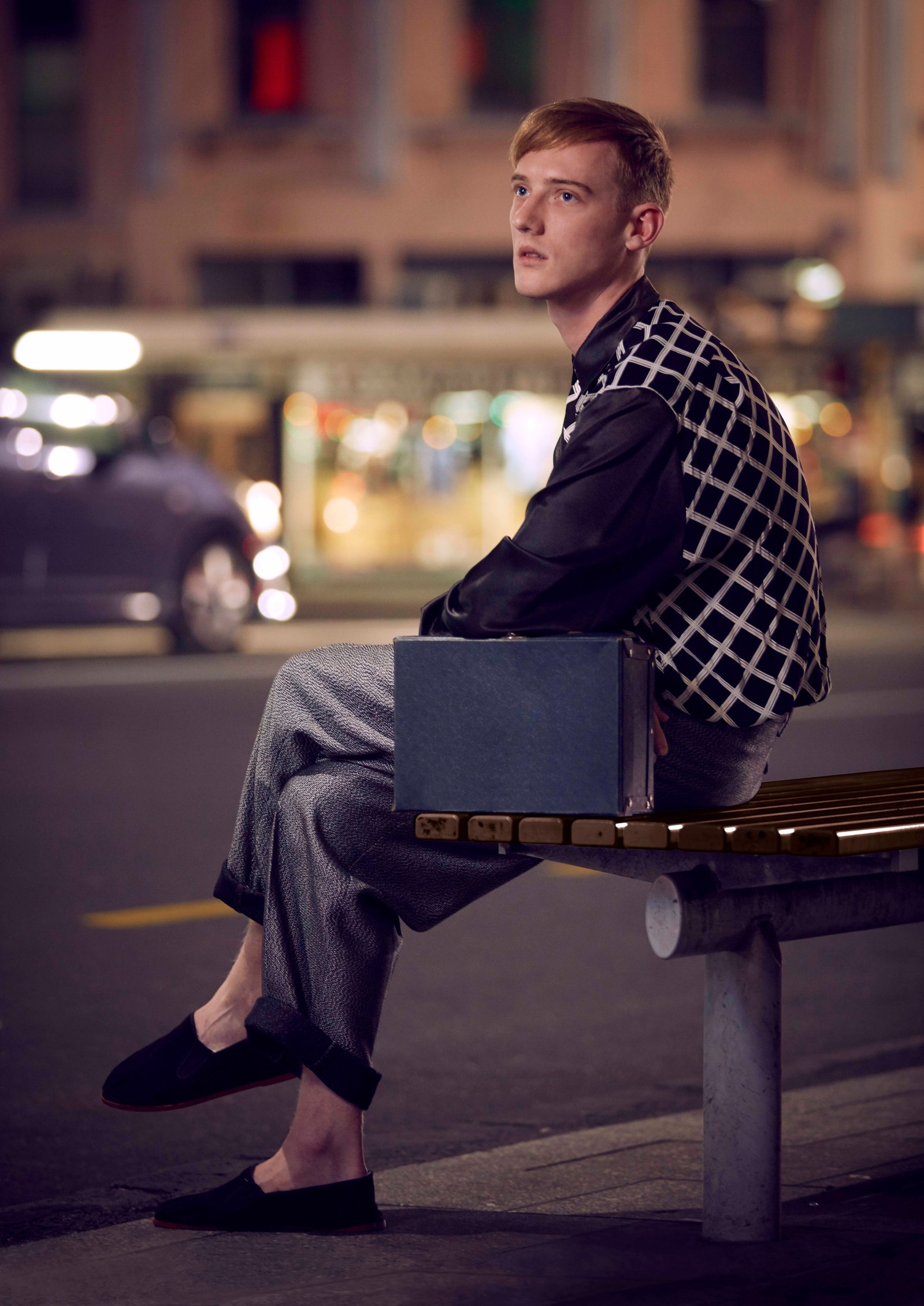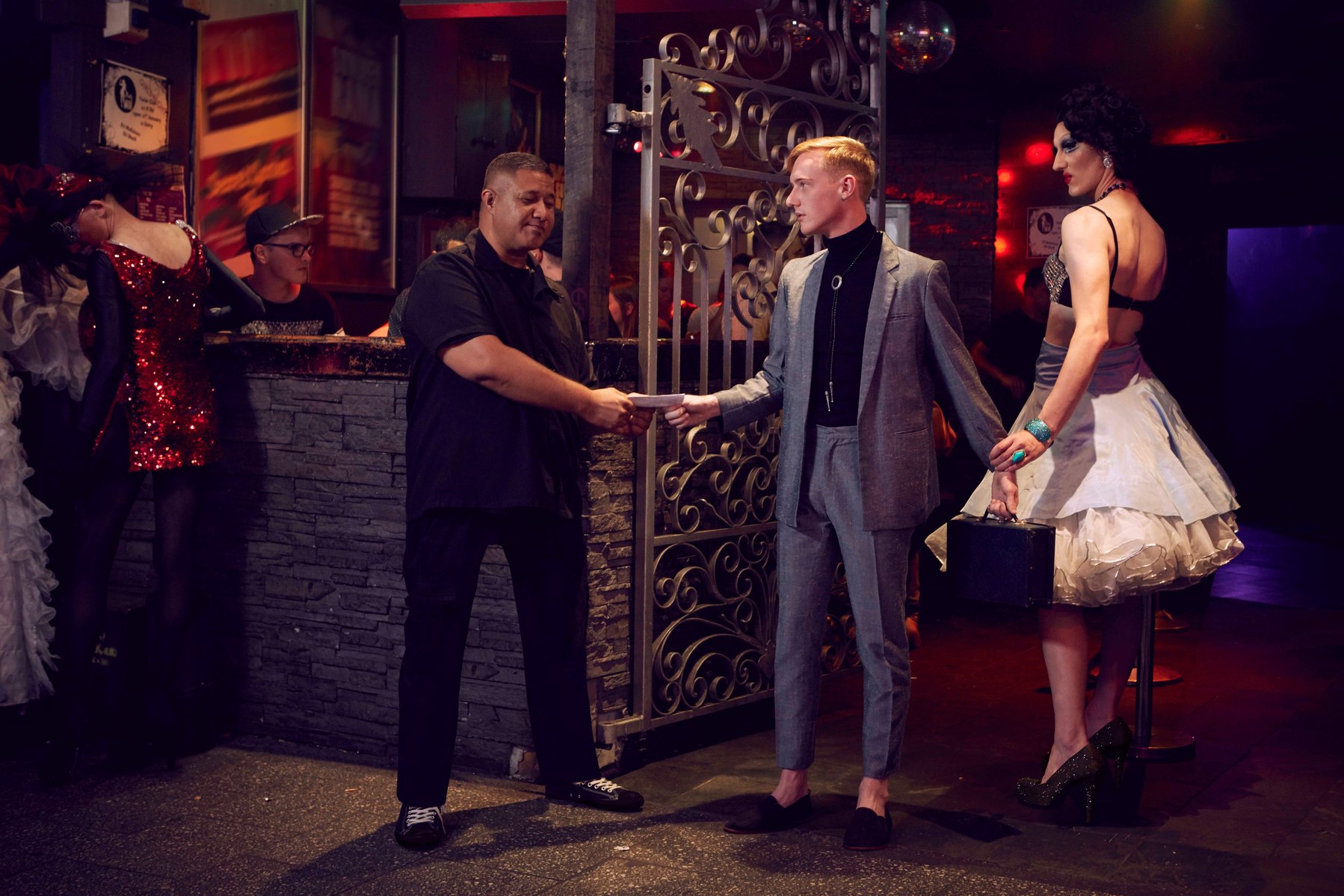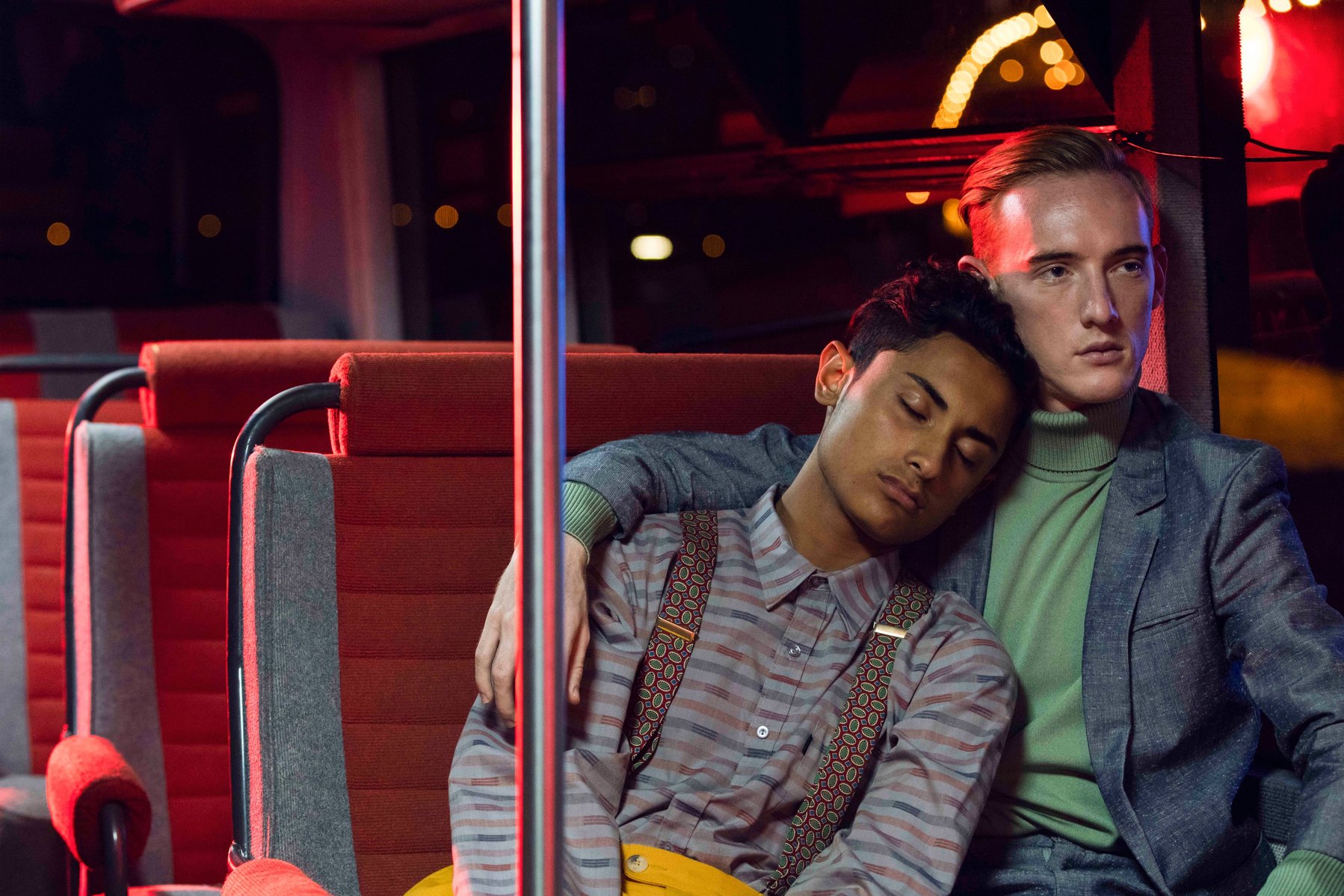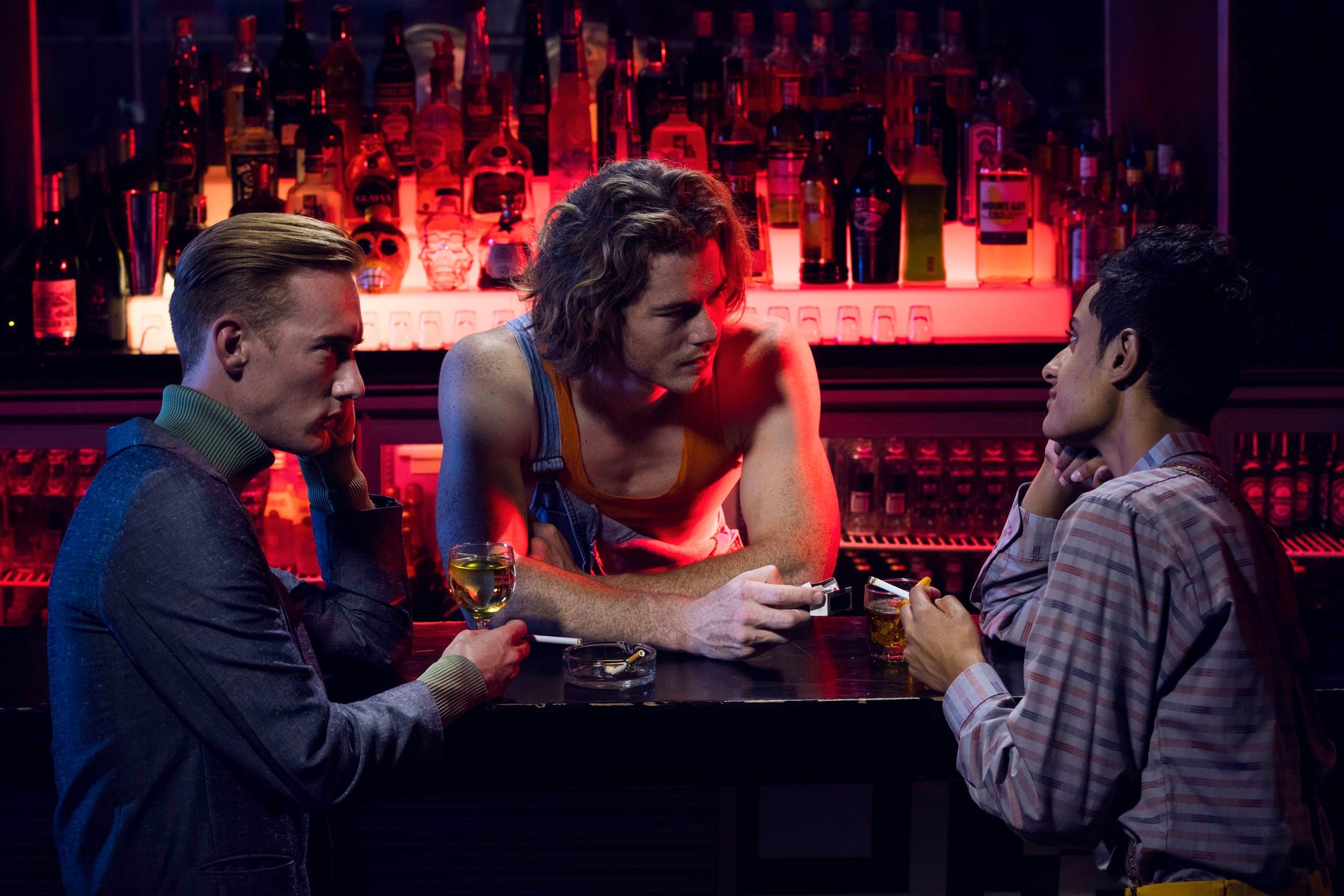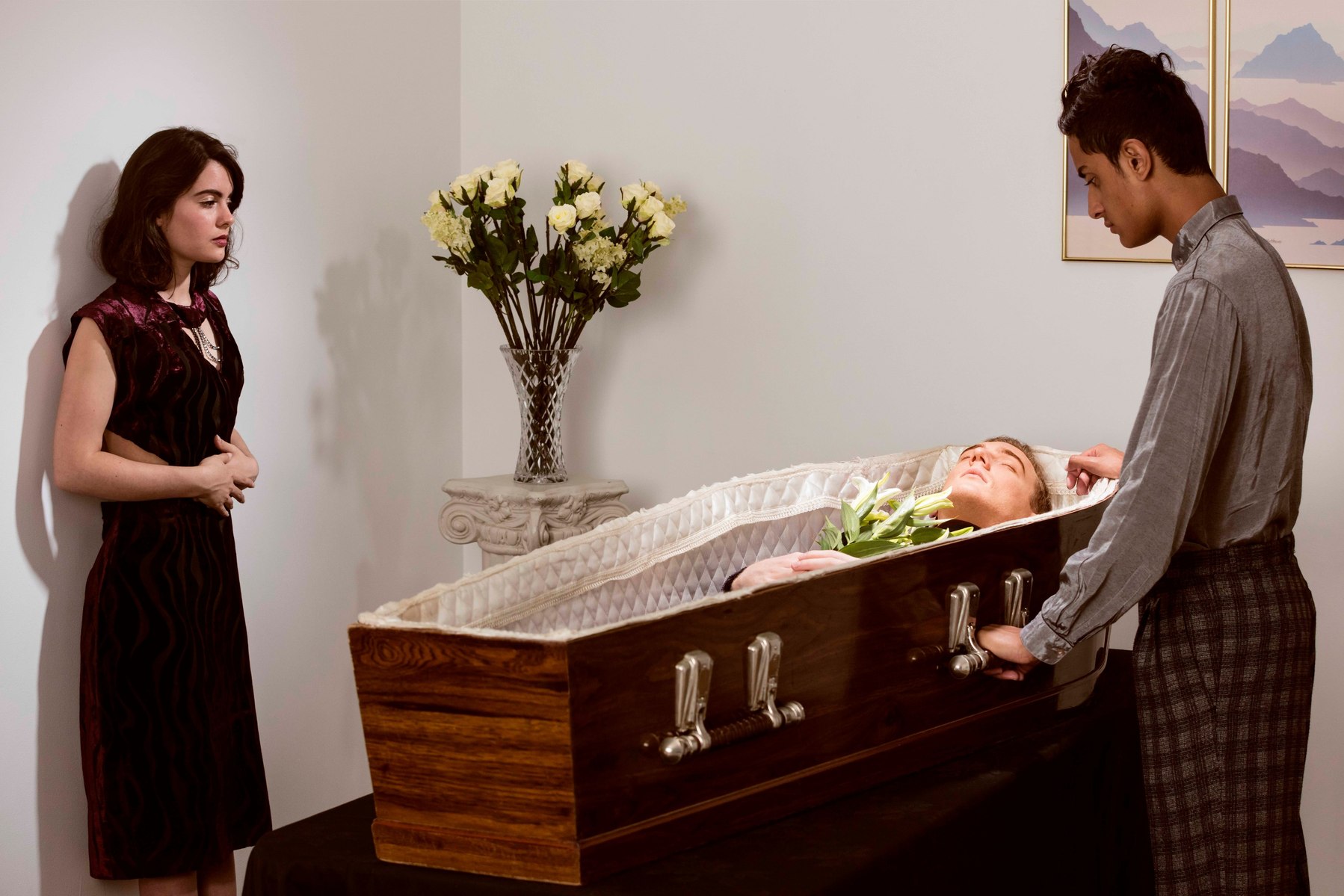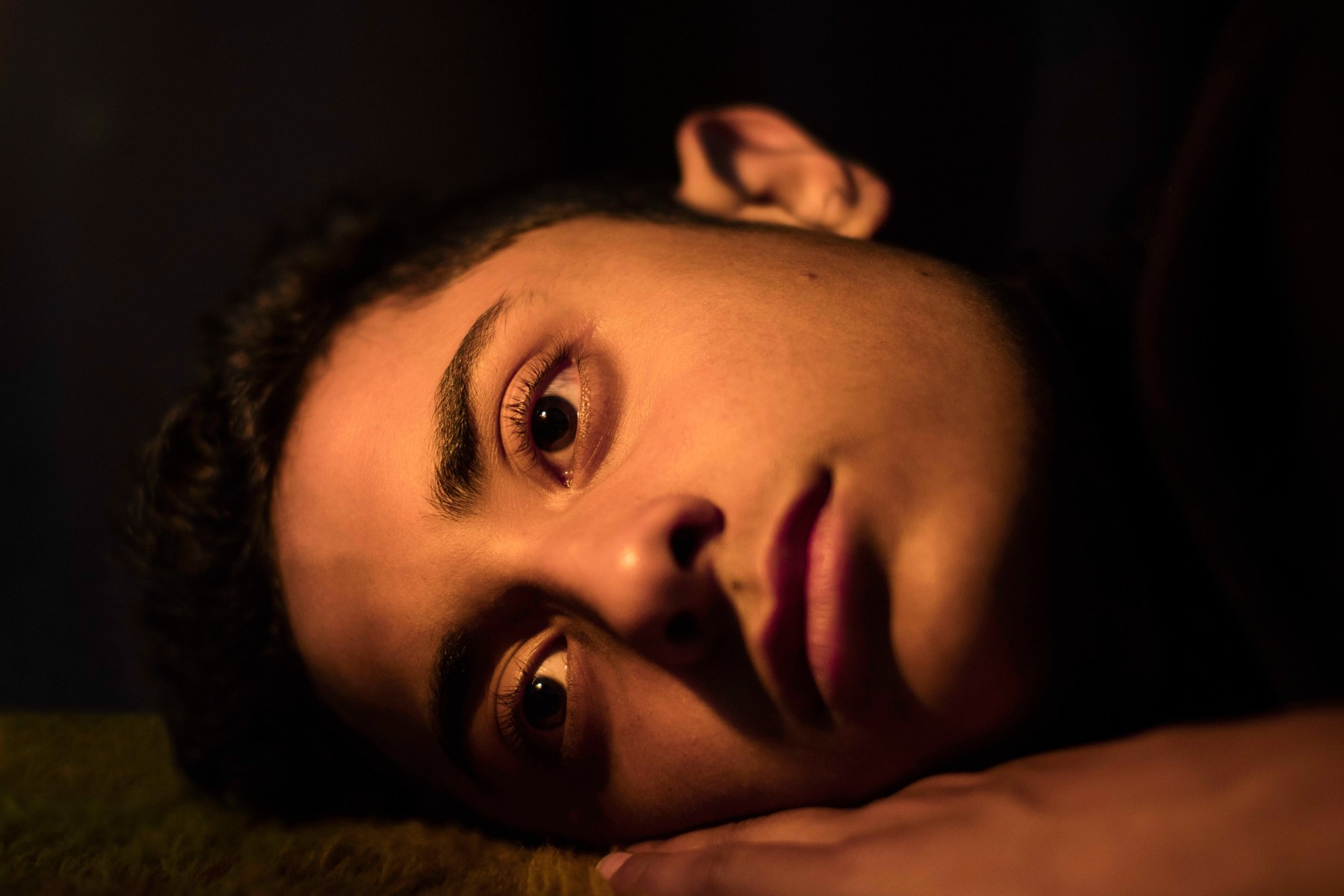 Darkness at the Edge of Town: Russ Flatt's Night Bus
David Herkt
At the heart of Russ Flatt's new series Night Bus is a cool-toned image of a young man lying dead in a coffin that stretches diagonally across the plane of the photograph. His body is flanked by another young man and woman who stand in constrained mourning. It is the only untitled image in the series and its mute enigma compels attention.
Flatt's photographic sequences Paper Planes (2010), Nationals (2015), and Night Bus (2016) are unique in New Zealand photography. No other recent New Zealand photographer has worked on narrative structures with such consistency. Each new chapter has extended the story of a young Māori male protagonist through childhood, boyhood and youth. In its entirety, it is an autobiography revisioned, an examination of the act of remembering, and now it has become an insightful social/sexual document.
Building on the styles and techniques of fashion photography, Flatt's former metier, each individual image in the staged sequences is an intensely worked composition. As the sequences have grown in number, the connections between individual photographs have become increasingly emphasised. Flatt has become novelistic. The vivid but unconnected memories of early childhood in Paper Planes have condensed into the intense chapters of a young man's bildungsroman, a story of development and growth, in Nationals and Night Bus.
While Flatt has been compared to Cindy Sherman in his single images, it is the Australian artist Tracey Moffatt to whom he bears a closer relationship. Like Moffatt, Flatt creates photographic series of complexity, where reality is heightened by drama. [1] These narratives work around highly-charged nodes of meaning which are developed and enlarged by other images in the sequence. Ambiguities are provocative and deliberate.
Night Bus is the most ambitious expression to date of Flatt's mature style. It is a studied and socially-engaged commentary concerning adolescent desire, education and authority, glamour and rebellion, transgressive urban nightlife and gay teen suicide.
In this liminal world, Flatt's suburban protagonists are still at secondary school, subject to the daylight world's constrictions of uniform and discipline. But, after dark, the city is a bus-trip away. There, with feigned maturity, they can join an alluring and exotic nocturnal tribe in which new guides are found and fresh identities assumed.
Night Bus is the record of this journey, chronicling the rites of passage between childhood and adult responsibility that are ceremonially marked in many world cultures. The series contains mythic elements. In 'It's Raining Men (2016)', a community of young club-goers gather around a shamanic drag-queen who performs with near-archaic, pseudo-ceremonial gestures. [2]
Thresholds feature prominently throughout Flatt's sequence of ritual steps. Patrons are age-checked by a gate-keeping doorman in 'I.D. (2016)'. Night Bus is also marked with innumerable borders that cut across the images: the diagonals of stairs, the slash of a harbour wharf, the line between life and death in a funeral parlour.
Where Nationals was delicately androgynous, though edged with sinister outliers, Night Bus reaches towards more sexualised definitions. The adolescent protagonists are discovering a gay nightclub. Identities, genders and sexual possibilities are explored. Shadows create meaning. Desire lines are read in hooded gazes. This is the dramatic illumination of cinema and correlates to the heightened emotional state of the characters.
Flatt's urban scenes are meditations on the mythic darkness at the literal and metaphorical heart of a city. There, theatrical displays, whether in performance or dress, are central codes. Sexual desire propels movement. Possibilities seem more liberating. Transgression is structural.
In stark contrast, the series' daytime images, mostly set within a suburban secondary school, have a cooler, more constrained, muted-grey colour palette. [3] A systematic sadism and sexual transgression lie just beneath the repressive educational surface. Bodies are barely contained in over-tight uniforms. Desire is suppressed and punished.
Flatt is a formalist and compiles his stories with intelligence. Night Bus is composed of eleven photographs. 'Untitled (2016)', with its muted funereal setting, is the sixth and central image of the series. The placement is deliberate.
In personal interview, Flatt refers to the suicides of two boys he knew at secondary school, which were partially reported in the media at the time. By New Zealand law, no person, including the media, can make public the details of a self-inflicted death. Despite the continuing prevalence of youth suicide, the causes must remain undiscussed in public discourse. 'Headmaster silent on suicide note' reads one telling headline from Flatt's archive. [4]
Night Bus is a record and a ritual account, but it is also a rebellion. The great silences of the past are confronted by the artist's present revisioning. It is a memory theatre where Flatt challenges us to re-examine the sometimes fatal mysteries that mark the transitions of adolescent life.
Notes:
[1] Moffatt has been much-quoted in this connection. "My work is full of emotion and drama, you can get to that drama by using a narrative, and my narratives are usually very simple, but I twist it … there is a storyline, but … there isn't a traditional beginning, middle and end." Matt G 2002, 'An interview with Tracey Moffatt', in Tracey Moffatt, eds P Savage & L Strongman, City Gallery Wellington, Wellington, p 34
[2] In Night Bus, image titles are frequently drawn from dance-floor tracks: 'Tainted Love (2016)', 'It's Raining Men (2016)', 'Love to Love You (2016)', and 'You Make Me Feel (2016)', for instance. They frequently offer wry commentary.
[3] The single exception, 'Smoke (2016)', with its verdant Arcadian setting, cigarette-smoking teenagers and near-by teacher, is a complex meditation on rules, rule-breaking and authority. Overtones of intimacy, sexuality and voyeurism are immediately apparent.
[4] Conversation with Russ Flatt, May 2016; 'Hundreds mourn schoolfriend/Headmaster silent on suicide note', Auckland Star, 23rd Sept 1988, p A1; and, 'Anger under peace at Takapuna Gala/The goth-punk link', Sunday Star-Times, Sunday, 25th Sept 1988, p A2.