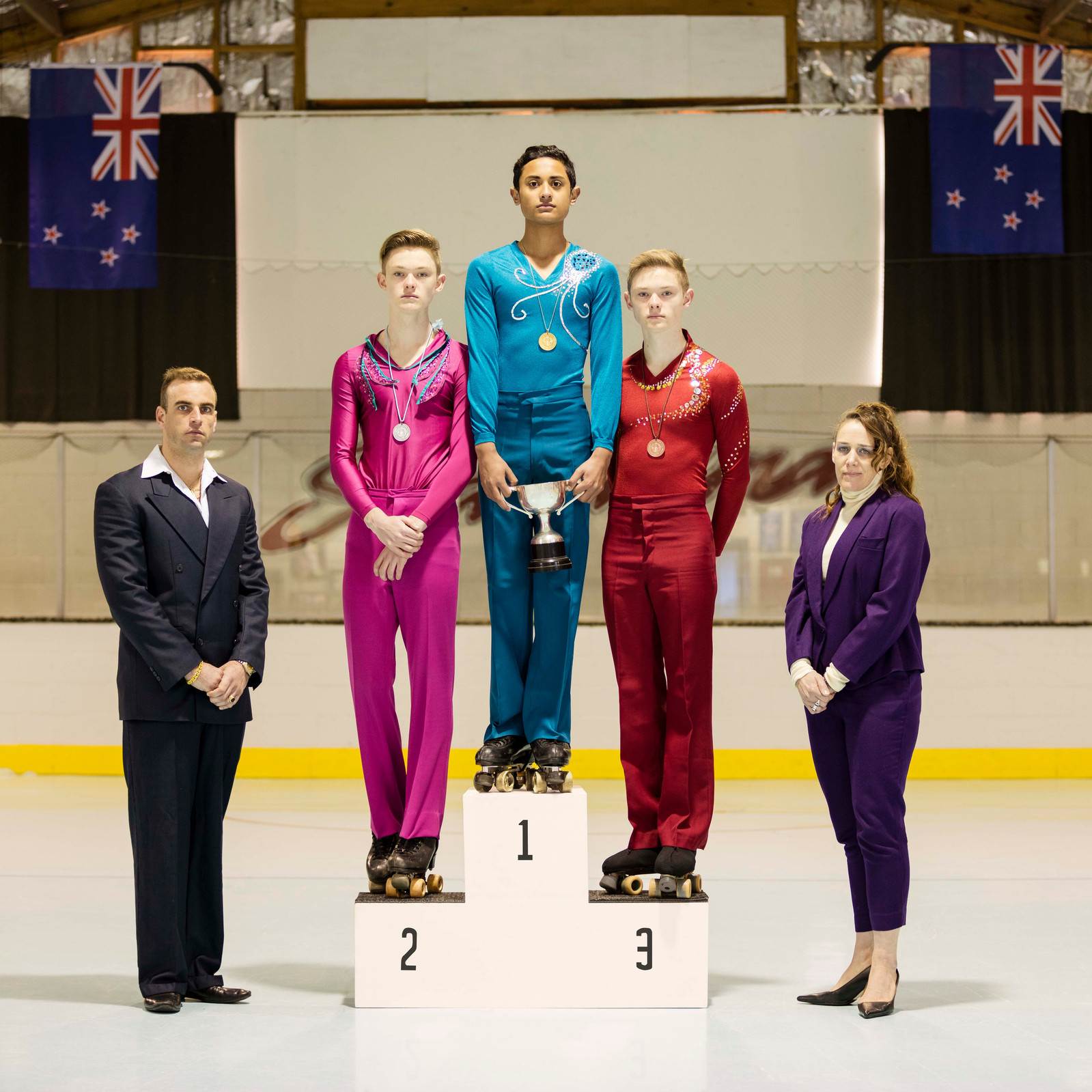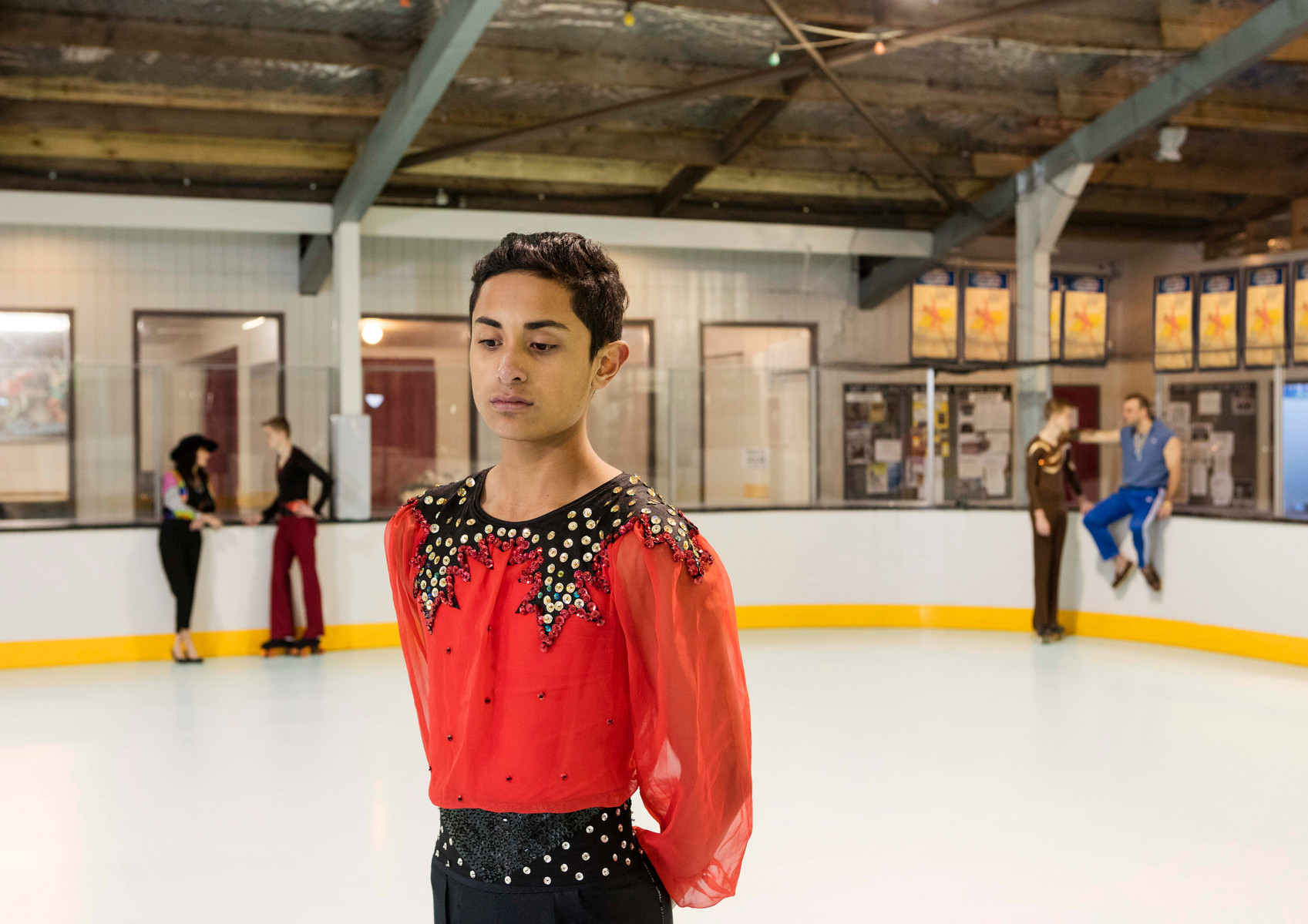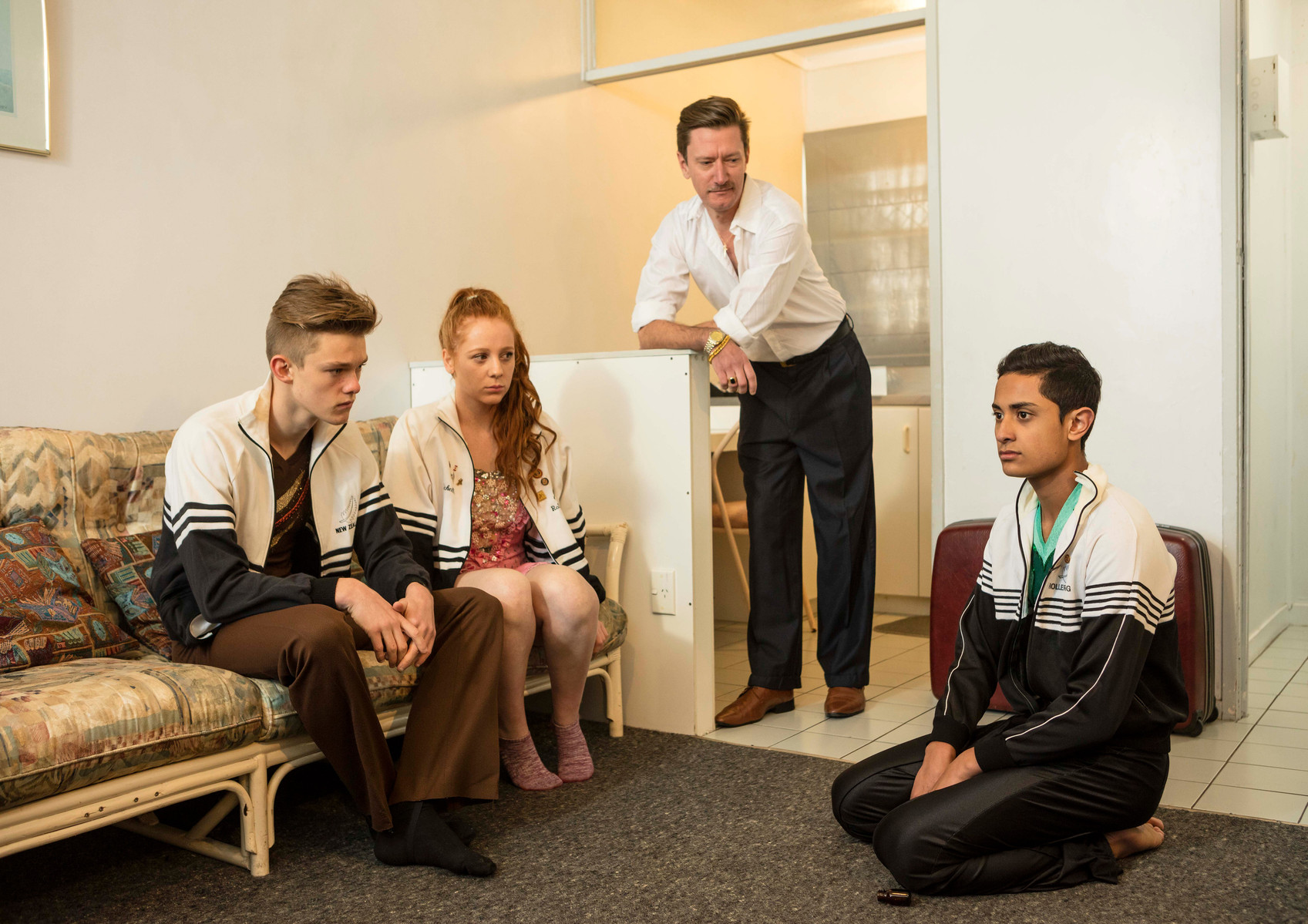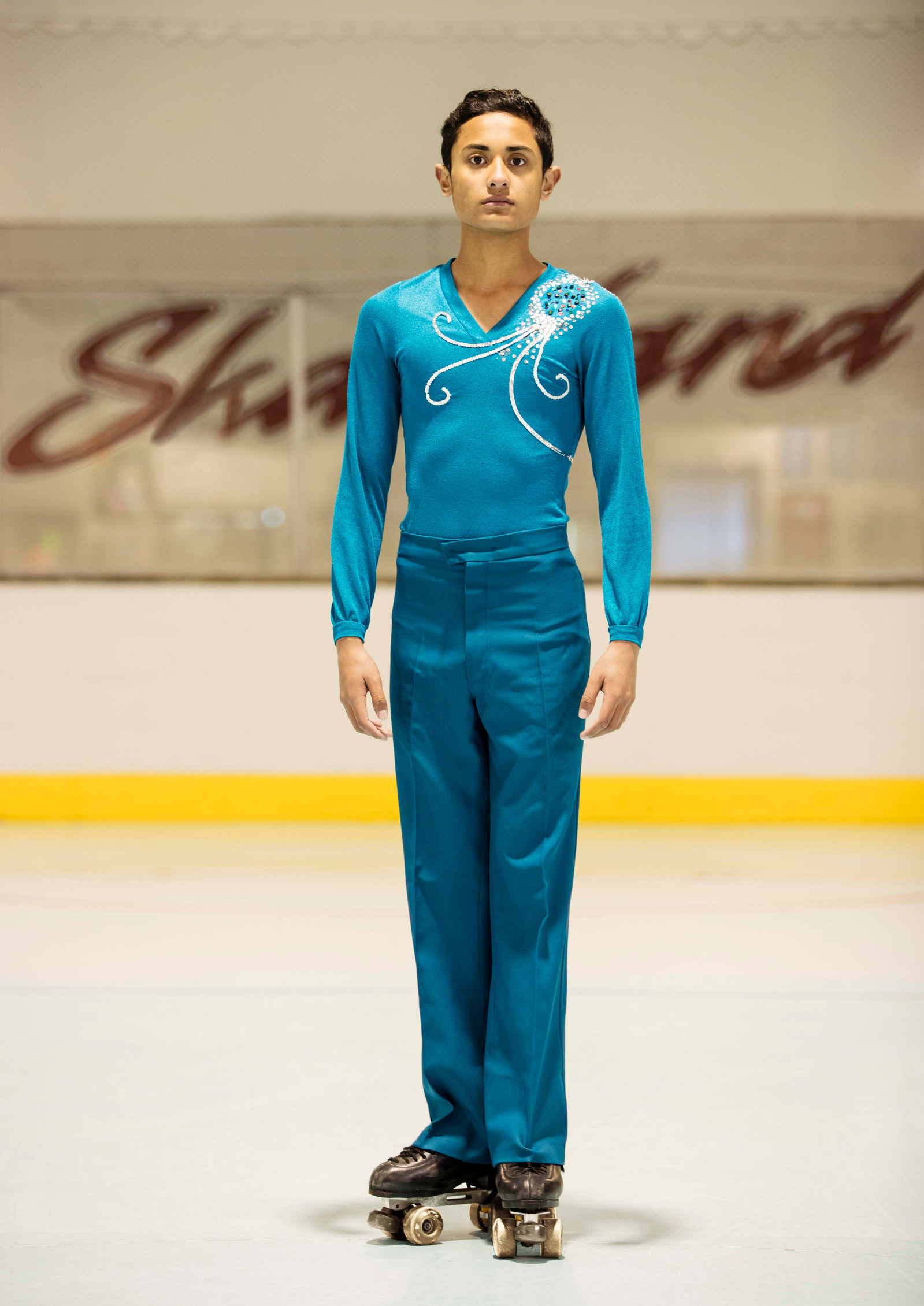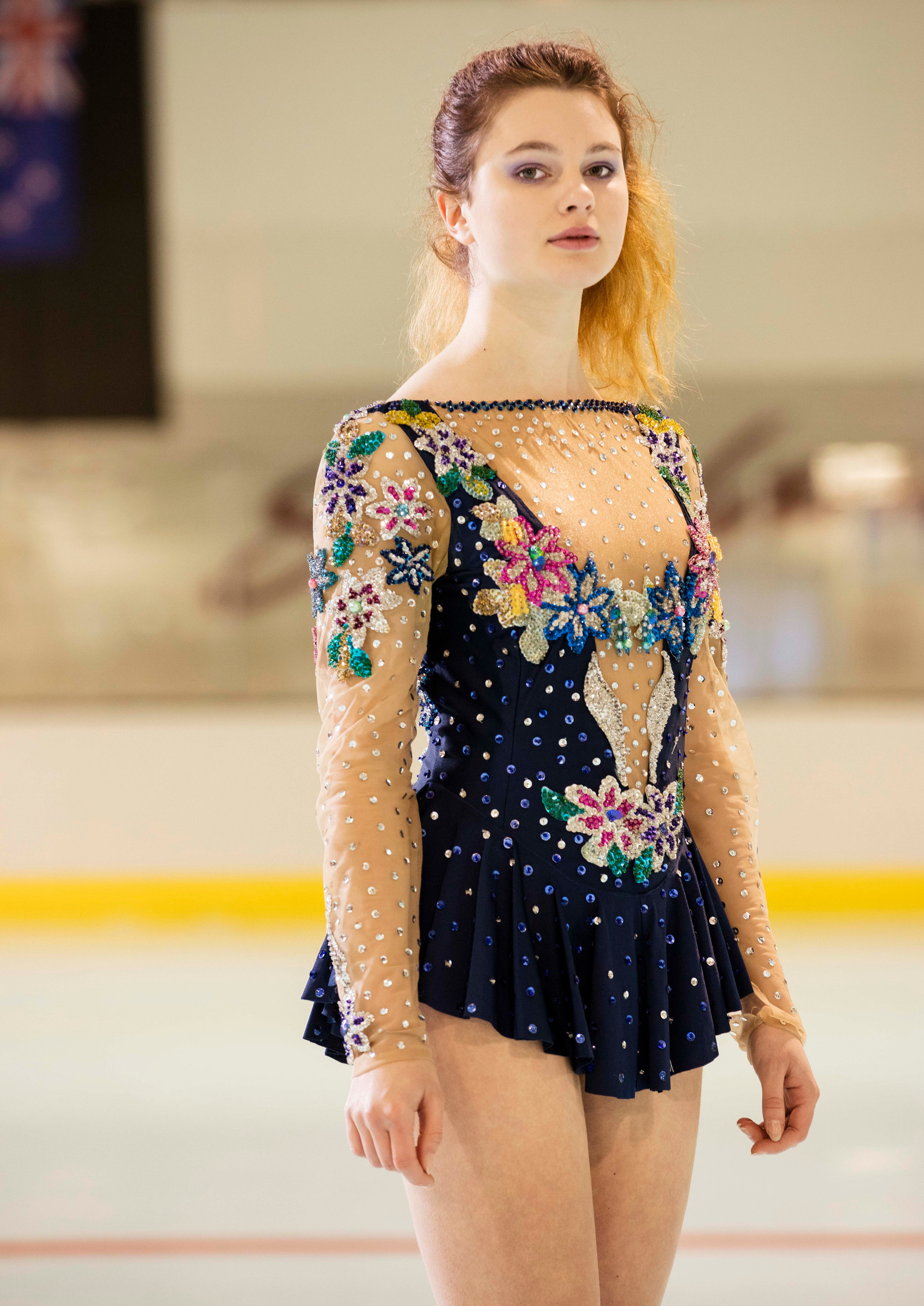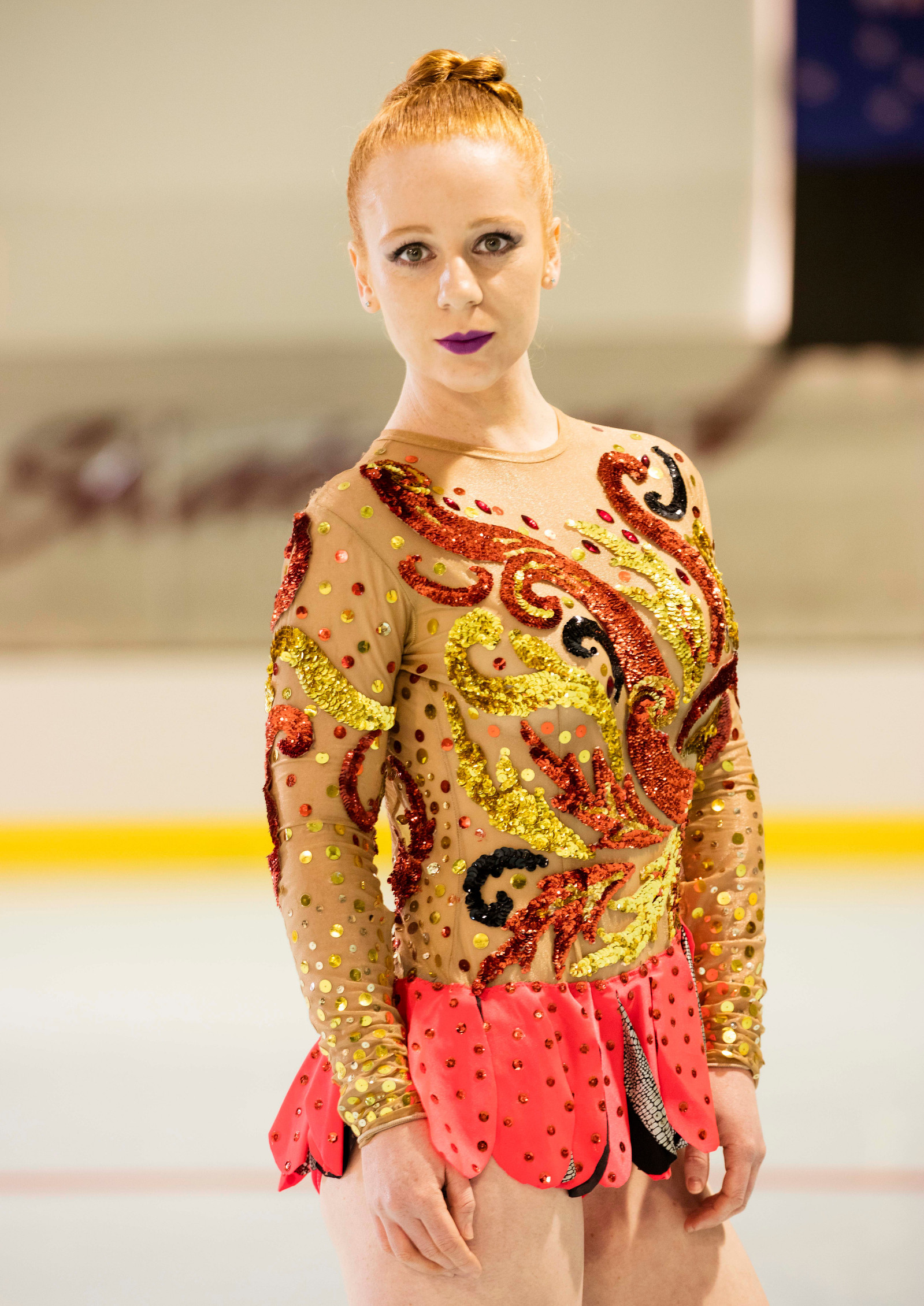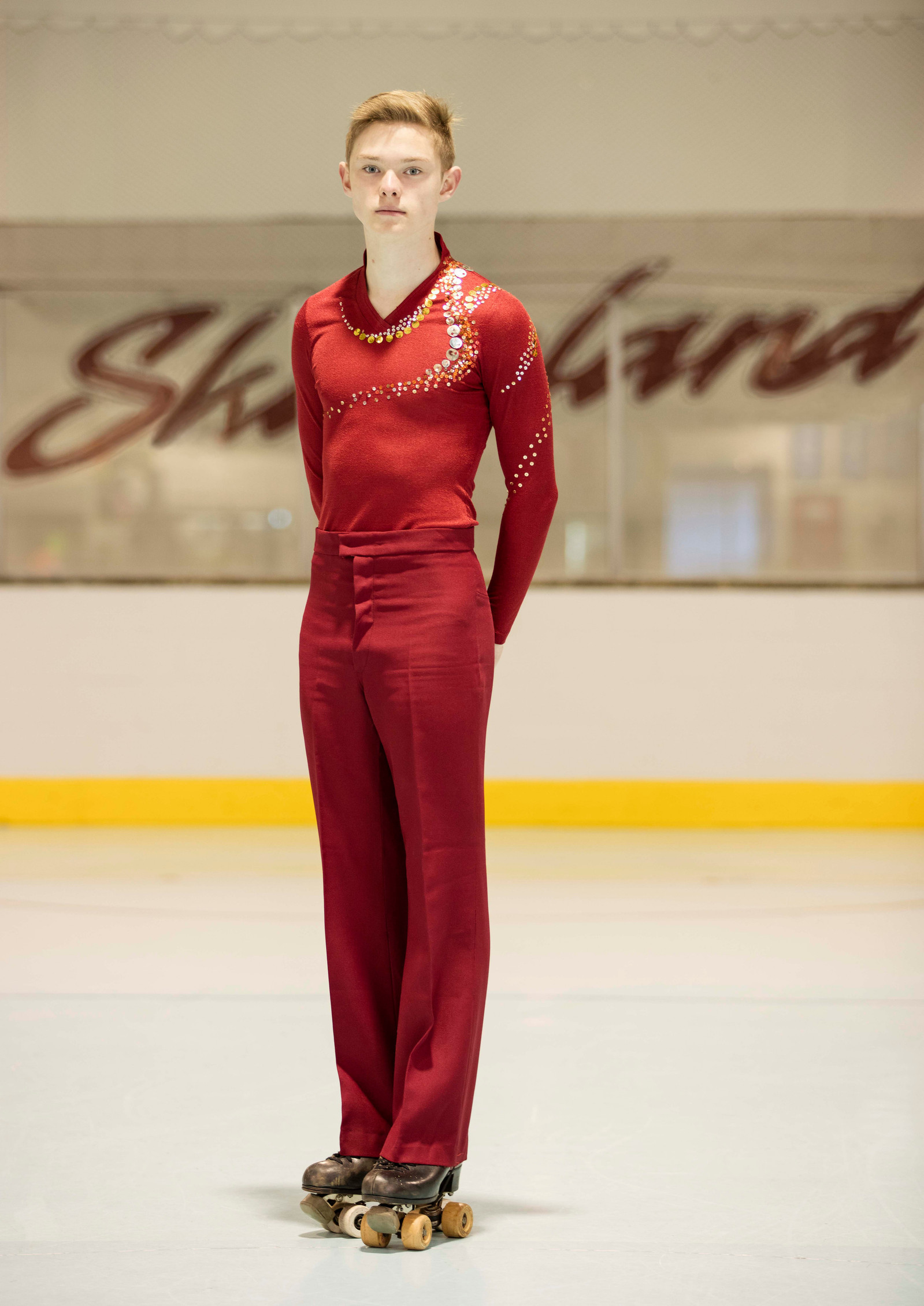 The Kiss & Cry
Russ Flatt's Nationals


The designated space next to the rink where competitive skaters await their scores is called 'The Kiss and Cry'. The Kiss and Cry is a makeshift photographic and television studio where subjects are positioned - often still breathless from a highly athletic performance - in front of an official backdrop and artificial lights. It is here the facial expressions and body language of skaters and their coaches are scrutinised by viewers as the suspense builds and the results are announced. A kiss to celebrate or congratulate. A cry in agony or in ecstasy.

Although primarily associated with ice skating culture - its close and more glamorous cousin - these zones also surface in roller skating's larger national and international competitions. These 'floorside' spaces are designed exclusively for the photographic apparatus. Subjects are interviewed, or followed in real-time, with coverage intercut with replays of their highlights and errors streamed live for the television audience and the stadium crowd. Skaters are now often coached on how to appear on camera during these staged moments, reminding us that their performance is not over, despite their having left the rink.

Russ Flatt's Nationals is a body of work that reimagines his adolescent experience as a competitive roller skater in 1980's New Zealand. The site is 'Skateland', home of the Mt Wellington Roller Skating Club, and it is in this arena that Flatt examines and amplifies the unique dynamic between subject, camera and audience in his re-imagined world.

Although, in context, Nationals refers to a national sports competition, Flatt's images also allude to contemporary engagements with national identity and to his identification as a Maori gay man. As Ron Brownson suggests, these factors are evident "...in the ways with which he looks.'1 Flatt is not concerned with grand narratives, preferring instead subtler explorations of personal experience and role play. Yet by citing the politics of national identity he both foregrounds and problematises its potential for shared meanings.

As in his previous work, the terrain Flatt traverses between autobiography and fiction is slippery and requires some fancy footwork. The photographs are made in the present, but refer to real memories. They are filtered, however, by the mind's capacity to re-fashion memories to suit both shifting understandings of the past and the complex needs of the present.

To complicate categorisation further, Flatt's images flirt with several genres, modes and points of view. Many images are lit artificially, to appear as if shot with available light and reinforce a photojournalistic feel. Indeed, at first glance they appear as documentary photographs, behind-the-scenes access to the public and private lives of skaters; a stage for competing objectives, undercurrents and sub-plots. Certainly the single portraits of skaters fulfils this initial perception.

On further inspection, however, fabricated and fantastical qualities begin to emerge, placing the photographs in unfamiliar semantic territory. Works such as When I Say Jump and Final Countdown appear staged, the figures' poses and directional gazes resembling the narrative devices found in historic paintings in the Western tradition. The photographs' status as highly staged fictions is confirmed when one notices actors from previous series of work appearing in new roles.

The practice of utilising recurring actors opens up wider conversations across ostensibly disparate bodies of Flatt's work. Drawing confidently on his experience in commercial photography, Flatt sources 'talent' as one might cast extras in a film. The young actor on whom several of Flatt's photographic series are focussed appears to be a stand-in for the artist himself. It is compelling to see him grow older over time, mirroring his 'real' life outside the frame. In Bicycle (2010) the boy is small and looks timid as he holds tightly to his father. In T-Start (2015) he is confident; a young man standing tall, posing elegantly and meeting the viewer's gaze.

This young male figure is deployed, it seems, so that Flatt can revisit, re-process and re-imagine his memories. With its New Zealand flags, its judges and its officials, Dais mimics an official portrait; yet by placing his protagonist in first place on the podium Flatt also places himself front and centre: The Champion.

Flatt uses personal memories – interior moments of intensely charged emotion – and offers them to his audience as a repository on which to project their own experience. However, there is both a push and a pull at work. The viewer is teased with narrative fragments but refused the ability to reconcile a coherent narrative; something has happened, or may happen, but the viewer is denied closure and resolution.

Russ Flatt's photographs offer intimate explorations of a space that is both personal and political. His practice celebrates diverse ways of being in the world and the capacity for photography to re-shape memory.

The results are in. Time for a kiss and a cry. And a victory lap.



Emil McAvoy
August 2015


1. Ron Brownson, Russ Flatt: Perceiving Identity, essay accompanying exhibition, Mangere Arts Centre, Auckland, 2014.